La Sirene is a popular park in Roussillon situated one and a half miles from Argeles Sur Mer home to to 5 miles of golden beaches.
On the park itself there are 2 pools, 3 waterchutes and a 3 lane waterslide. Family entertainment is plentiful with a games room, kids clubs and fun family disco. Sports activities include canoeing, cycle hire, mini golf and badminton.
Outside the park a range of watersports are available at the beach. You can even take boat trips along the coast to Spain. For an active family day out the Aqua Park at St Cyprien is highly recommended.
Accommodation on this park is perfect for families with a choice of good quality mobile homes. All of the homes have been designed to make your holiday as convenient as possible with all the mod cons needed for cooking. The living and sleeping areas are also comfortable and well designed.

Luxury Mobile Homes - Best Parcs - Family Friendly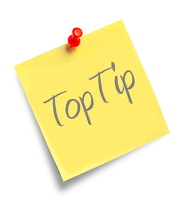 La Sirene Top Tip
"Argeles Adventure is a fun place for families with older children offering many climbing attractions and rides."

Park Info

Activities
• The on-park animation team organize activities for both adults and children, including football, volleyball, basketball, field hockey, fencing, French boules, and ping-pong tournaments.
• Evening entertainment programme based at the large campsite stage which has become legendary in Argelès sur Mer. On offer is a varied programming with concerts, games, karaoke and breathtaking musical shows.
• On site disco for teenagers.
• Also evening entertainment including DJ sets at the "Sirène Beach" bar.
Health and fitness
Spa
Hairdressers
Massages
Leisure activities
Bike Hire
Table Tennis
Outdoor Playground
Evening entertainment
Shows
Live Music
Karaoke

Out & About
The little yellow train of Prades - 47 Miles


Attractions close to La Sirene
Banyuls-sur-Mer Aquarium
Aquarium.
Reserve Africaine
African Reserve of Sigean lodge more than 3800 animals on nearly 300 hectares of semi-natural park. Space offered is sufficiently vast that the amimals remain wild and express their natural behaviours fully.
Aqualand St Cyprien
Large waterpark with an excellent selection of pools and slides. Suitable for toddlers and teenagers. Largest waterpark in Roussillon. Large restaurant area (fast-food, grill and bar). Gift shop. Free parking.
Argeles Adventure
Climbing/adventure park.
Not suitable for under 5's.
Musee d'Art Moderne
20th Century art museum.
Abbaye St Martin du Canigou
Founded at the beginning of the 11th Century. Abandoned during the Franch Revolution and restored between 1902 and 1932. The Abbey is at an altitude of 1100 metres. Access is only by jeep, there is a service from the bottom of the hill. Guided tour is 45 minutes long. 25km west of Perpignan.
Museum of Catalan Crafts + Traditions
Situated in the heart of the old Village, next to the medieval church, this remarkable museum displays with with great taste, a collection of tools and materials from times not long gone by about field labouring, Wine making and crafts that are common to the villages of the region.
Dinosauria
The museum houses permanent exhibitions devoted to dinosaurs which include fossils, eggs and tracks of dinosaur. Models and figures of the dinosaur can be seen.
Other parks like La Sirene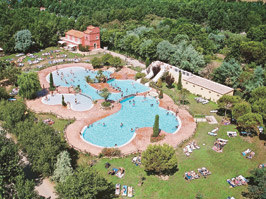 This large and lively 3 star park has a wonderful Provencal location and excellent facilities including a giant lagoon pool and a new waterspa fitness centre. Children are also very well catered for.

---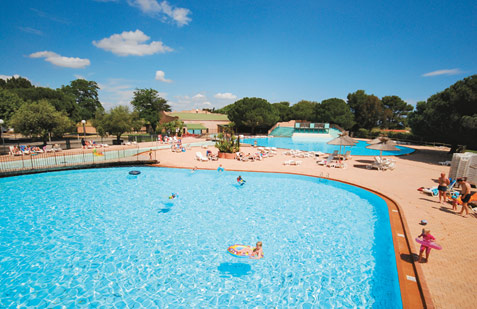 ---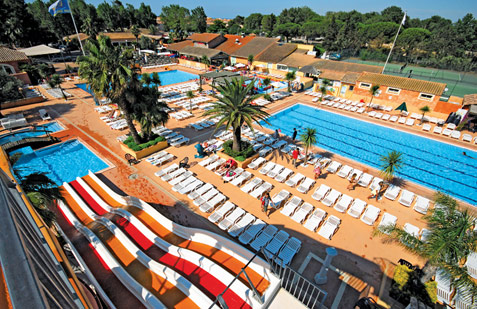 If you are looking for a lively park in the Languedoc region we can highly recommend Les Sablons which has a wide range of entertainment and even a cinema on site.

---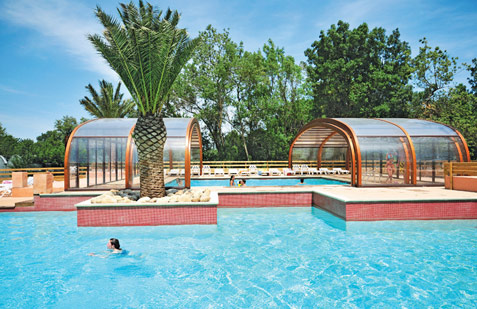 ---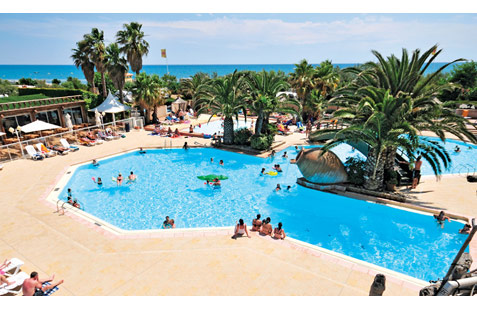 Club Farret is lucky enough to be based in the Languedoc region on France making for long sunny days and an array of local attractions to explore.

---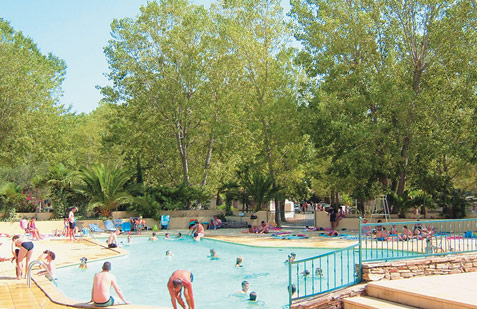 Domaine De La Yole is one of our favourite parks with a little farm on site which is sure to delight younger children and a Go Ape adventure course for older kids.

---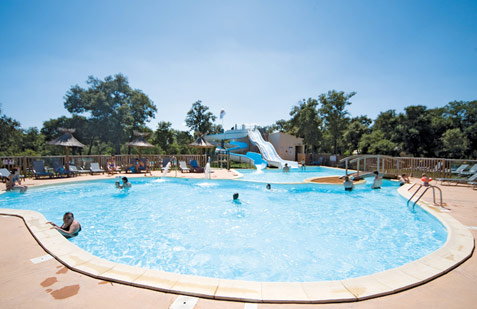 ---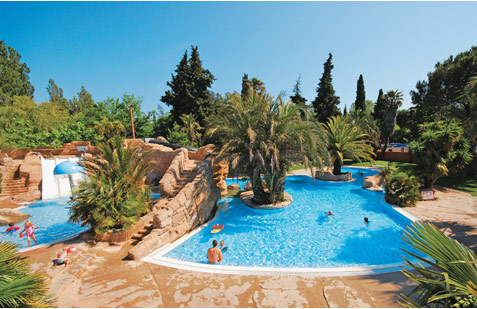 If it's an intimate and welcoming setting you are seeking then this small park will suit you down to the ground with a good outdoor pool area and first class accommodation.

---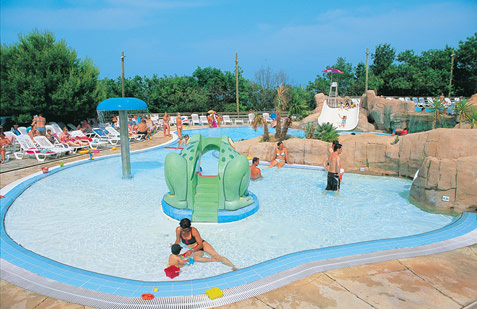 This welcoming park in France is recommended for families with 2 pools, a waterslide and a twisty waterchute to enjoy, not to mention the proximity to the Pyrenees

---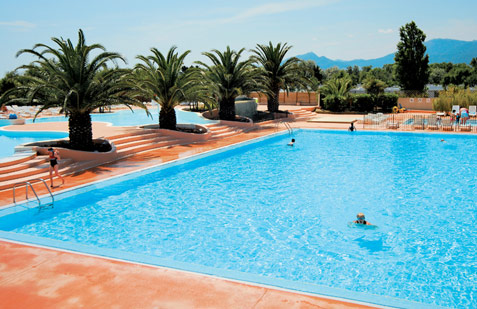 ---
Related Reading for La Sirene

La Sirene Campsite In Languedoc France
La Sirene holiday park based in Languedoc in France makes an excellent choice for a family holiday if you want somewhere that is going to entertain the kids. And it certainly seems to be the case that when the kids are entertained, the holiday is much more relaxing and enjoyable for the parents. The Tiger Club for 5-12 year olds is open from Mid May to early September and is fantastic...