The Cote d'Azur is one of the most popular holiday destinations in France. Encompassing sophisticated resorts such as St Tropez and Cannes the area has an exclusive feel and is home to some beautiful beaches. Holiday Parks in Cote d'Azur vary in size and feel with some being large and very lively while others are small and peaceful. La Baume Holiday Park is of the large and lively variety and has a huge range of family friendly facilities including 7 swimming pools and a range of children's clubs. La Pachacad is slightly smaller and features a stunning Californian style pool complex.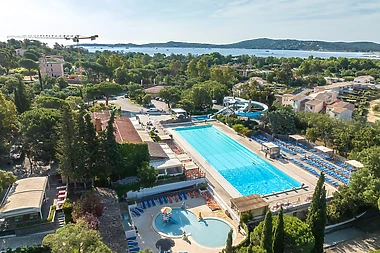 Domaine des Naiades is really a parc with a difference with a spectacular forest setting and just a stroll to the nearest sandy beach.

---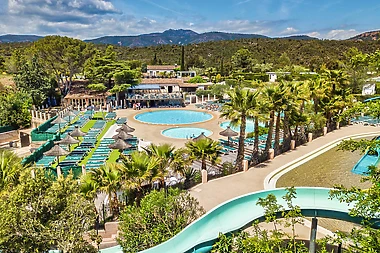 Esterel holiday park is an excellent choice with 5 pools and within easy reach of the sparkling resort of St Tropez by boat.

---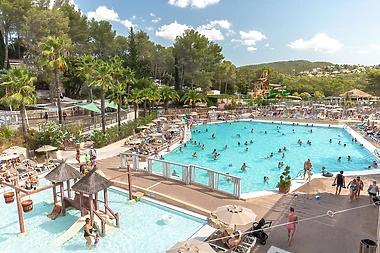 Holiday Green campsite enjoys an amazing location on the Cote D'Azur and this in itself has many returning yearly but the park itself is also outstanding with an array of activities from archery to cycle hire.

---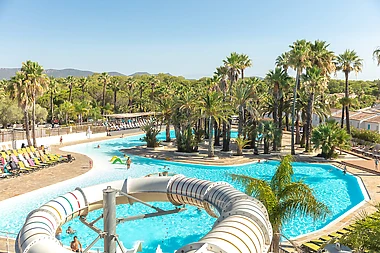 La Baume is a campsite popular for it's tranquil location and top class amenities including huge pool complex with waterslides galore.

---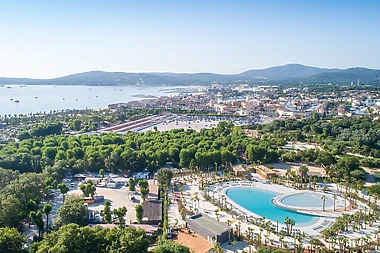 The location of Les Prairies de la Mer could hardly be better with a gorgeous private beach right on the doorstep.

---