Les Grottes de Roffy is a small and intimate park in the Dordogne region providing a wonderful base for your stay. Rated 4 stars you can be assured of quality both when it comes to your accommodation and the park facilities.
The park is based around a stunning three pool complex and this is the place to be in sunny days. Enjoy splashing around or simply lie by the pool and take it easy. There are many other amenities to enjoy including tennis and a children's play area.
This park offers a wide range of accommodation to suit your needs and your budget. The most luxurious are the 3 bedroom Superior homes with decking and air conditioning. However we also like the 2 and 3 bedroom Comfort homes with deck. There is also the option of tent accommodation to add a sense of adventure to your camping holiday.

Market Leaders - Reliable & Affordable - Family Friendly

Great for Explore & Adventure

Great for Authentic Europe

Eurocamp Active

Watersports

Football

Sports

Fishing

Near Lake

Canoeing

Dog Friendly

Basketball

Table Tennis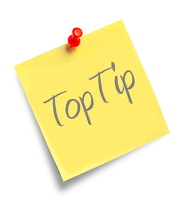 Les Grottes de Roffy Top Tip
"L'Aquarium is Europe's largest aquarium is close by and features touch tanks and diving exhibitions."

Park Info
Parc sizeSmall - 160 Pitches:
Opening Dates: 06/05/2017 - 10/09/2017
Nearest Airport: Bergerac (EGC) - 81km
Recommended Port: Caen - 629km
Nearest Town: Sarlat - 6km


Activities
? Tennis
? Table Tennis
? Football
? Badminton
? Archery
? Boules
? Playground
? Cycling

Out & About
• Grab those walking boots to some stunning walks
• Don't miss a day trip to medieval Sarlat
• Take a canoe trip down the nearby Dordogne River

Attractions close to Les Grottes de Roffy
L'Aquarium de Perigord Noir
More than 200 metres of aquariums displaying fish from all around the world. Diving exhibitions and touch tanks are the main features.
Bar/snack, free parking, handicapped access, picnic area, souvenirs.
Le Gouffre de Padirac
The Gouffre de Padirac is a natural limestone cave. 103 metres down to the river, by lift or stairs, to the start of the tour. The visit lasts 1.5hrs and is 2km long.
Chateau des Milandes
Former home of Josephine Baker, the famous musical hall singer. Built 1489 in a wooded region between Castelnaud & Berbiguieres. Falconry displays several times per day. Restaurant on site. Night flights to observe the chateau from the house's own captive hot air balloon.
Les Jardins de Marqueyssac
The gardens in the grounds of the Chateau de Marqueyssac are some of the best-kept gardens in France. There is a nature pavilion displaying flora and fauna from around the Dordogne. Light show, on Thursdays, in July and August. Free parking.
Chateau Castelnaud
The most popular chateau in southern France. Built high on a hill in the 13th century it changed hands many times. The Chateau has been home to the Museum of Medieval Warfare since 1985
Prehisto Park
Theme park, which traces the evolution of man from 1500BC. Animations, throughout the park for children. Craftsmen using only the tools, which would have been available at the time
Lascaux Caves
The original Lascaux cave is closed to the public, but a replica has been reproduced 200 metres away. The reproductions include the galleries, 'the great hall of the bulls' and the 'painted gallery'. One of the most renowned, archaeological discoveries of the 20th century. Teenagers discovered the caves in 1940.
Musee National de Prehistoire
The National Museum of Prehistory, which reflects ever expanding archaeological research. It is the most important collection of items from the Palaeolithic era in France.
Guided tours available
Quercyland
Waterpark with 6 pools and a variety of slides.
Chateau de Hautefort
One of the most prestigious chateaux in southwest France, classified as a historical monument. Built between 1630 and 1670. Surrounded by superb gardens.
Other parks like Les Grottes de Roffy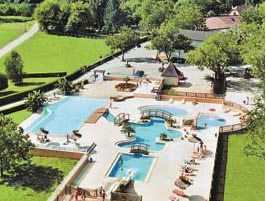 For those looking for a base to explore the stunning Dordogne region of France we think this holiday park is perfect with attractive swimming pools and separate plunge pool.

---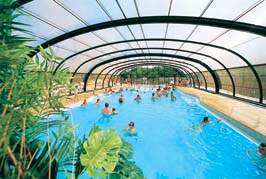 With 3 swimming pools, water slides and a comprehensive entertainment programme it's easy to see why Les Peneyrals is a popular choice.

---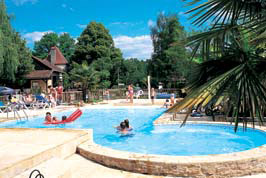 This pretty park has it all from amazing on site amenities as well as a riverside beach where you can spend sunny days relaxing or taking part in water activities.

---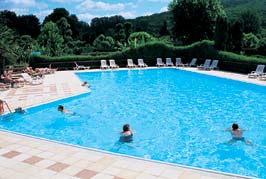 Le Paradis has been given a 4 star rating so you can be assured of a quality stay and excellent surroundings including the pretty rivers close to the park and stunning countryside.

---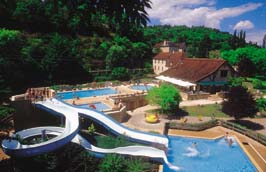 With top of the range facilities and an outstanding location in the heart of Dordogne this is one of our favourite holiday parks in France.

---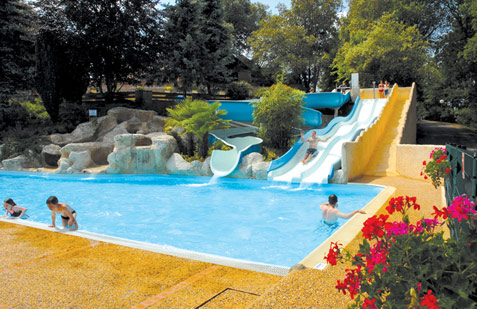 With 3 pools to splash around in and top class accommodation this campsite should certainly be on your list of parks to visit in this region of France.

---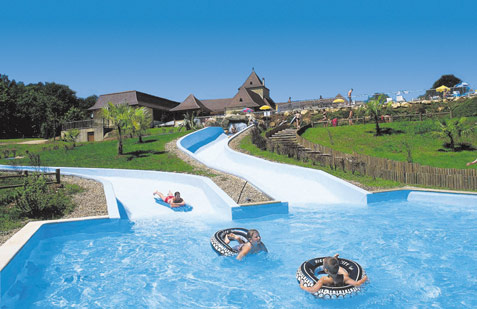 This is an award winning park in Dordogne with no less than 5 pools to splash around in and offering spectacular countryside views.

---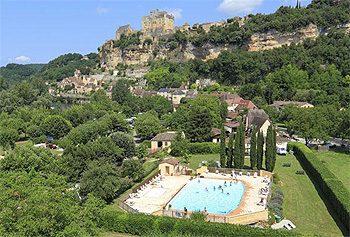 The Dordogne is the perfect base for canoeing and boating and this park is right on the banks of the river.

---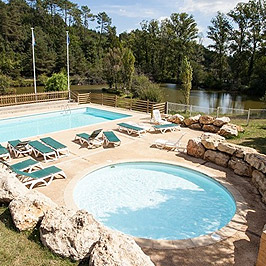 Le Val D'Ussel lies close to the beach and offers a varied programme of sports and fun entertainment.

---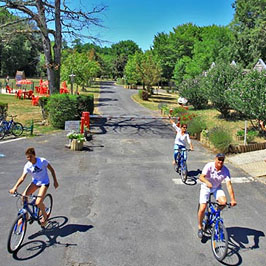 Are you looking for a peaceful parc, offering an authentic French holiday experience whilst being perfectly placed for exploring the Dordogne area? Look no further, Camping Le Pontet has got you covered.

---
Related Reading for Les Grottes de Roffy

Discover Dordogne
Dordogne is a region of France offering dramatically contrasting landscapes and numerous outdoor activities. It is also a very popular holiday destination for families looking for a relaxing and tranquil setting. The north east area of Dordogne is often referred to as 'le Perigord Vert' and offers lush, green rolling hills, pine scented forests and large open prairies...