Duinrell
A lively park by a fabulous theme park and indoor tropical pool complex, ideal for families with older children. Duinrell offers a family holiday out of the ordinary. Less than a mile from Wassenaar and two miles from a sandy beach, this park has excellent facilities and is ideal for a long weekend break. Adjacent to a thrilling theme park (open from around April to October), you can experience rides such as Splash, the Water Spider or the twisting Frog Track roller-coasters.
There is also the Tiki tropical waterpark, with some of the most impressive waterchutes in Europe, bound to impress everyone. Please note that there is a charge to enter the water park and you will also be required to show a passport photo.
If you like to get out and explore then this area is ideal for family days out. The Sea Life Centre Sheveningen is an amazing underwater world where you can see all kinds of creatures from conger eels to sharks. And for a thrilling adventure head for the Duinrell Themepark with many fun rides including the Splash and the toboggan run.
There are 1500 pitches on this park making it a large and lively campsite with plenty of accommodation options. Al Fresco customers can take advantage of the lovely Rossini or Vivaldi Mobile Home accommodation. We love the Rossini homes which have two bedrooms and sleep up to 6 - ideal for families and couples looking for a little extra space.

Luxury Mobile Homes - Best Parcs - Family Friendly

Indoor Pool

Large Park

Lively

Sports & Activities

Swimming Pools

Tennis

Theme Park Nearby

Town Nearby

Water Slides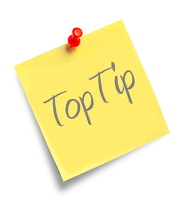 Duinrell Top Tip
"The Keukenehof Gardens in Spring are a spectacular display of more than 7 million bulbs and can be seen at Lisse between March and May."

Park Info
Parc Size - 1500 plots
Our Plots - Grass, large
Shade - Partial
Parking - Off Pitch


Activities
Duinrell's attraction park with rides, roller coasters, magic shows and fairground amusements for children of all ages. Between 28th-31st October the opening hours of the attraction park are limited to 11:00-16:00. After the 31st October everything on site is closed.
Rick's Fun Factory for smaller children
Pedal go karts
Asterisks indicate a local charge The name and the theme of Duinrell's latest attraction was recently announced in spectacular fashion. Wild Wings - a ride that, as its name suggests, is full of thrills and spills - is due to be opened officially on 21 April 2016. Aerobatics Wild Wings is an extraordinary plane ride with an arm that allows twelve tilting plane seats to glide through the air at a height of up to 22 metres. By being able to control the wings independently the 'pilots' can determine whether they wish to roll or flip, and how many times. The roll is an actual aerobatics manoeuvre! Along with its name and theme, the visual draw of the attraction was also revealed: a genuine aerobatics plane. Frank VersteeghAmbassador of Wild Wings is the Netherlands' most famous aerobatics pilot Frank Versteegh. Over the next few weeks on Duinrell's YouTube channel, he will tell viewers everything about this sensational form of aviation and his experiences. www.duinrell.nl/youtube
Health and fitness
Sauna
local charge applies
Solarium
local charge applies
Organised entertainment
Sports Competitions
High season onlyspoken languages
Leisure activities
Bike Hire
Table Tennis
Outdoor Playground
Video Games Room
Evening entertainment
Shows
Disco
Live Music
-Several theatres with shows and music in the attraction park-Family discos (high season only)

Out & About
Wassenaar with windmill and local amenities

Amsterdam - 19 Miles


Video Tour of Duinrell

Luxury Mobile Homes - Best Parcs - Family Friendly
Other parks like Duinrell

---

---

---
Related Reading for Duinrell

Holiday Parks In Holland
Holland is the home of windmills, tulips and flat landscape and is a country full of fascination and culture. The lovely coastline and famous lakes and canals make Holland a wonderful place to visit for a holiday. The flat landscape makes cycling and walking popular activities and there are plenty of quaint towns and villages to explore...