Marina di Venezia
This charming Italian campsite is sure to impress even the most discerning family with an array of entertainment and facilities not to mention the spectacular setting.
On site you can enjoy the olympic sized swimming pool, children's pool and fun water slides. And if that's not enough there is direct access to the park's gorgeous beach where you can spend many sunny days relaxing and swimming.
There are 3000 pitches in total making this one of the larger style parks. Some of the pitches enjoy stunning woodland settings. Choose to stay in tents or mobile homes. We like the 2 and 3 bedroom Sunlight homes with air con and outside decking.

Luxury Mobile Homes - Best Parcs - Family Friendly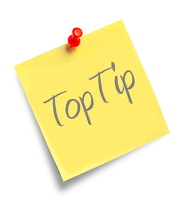 Marina di Venezia Top Tip
"Many budget airlines fly from the UK to Venice making fly drive a hassle free option to reach this park."

Park Info
Parc Size - 3421 plots
Our Plots - Grass/sand, large
Shade - partial
Parking - on pitch


Activities
Extensive animation programme (high season) featuring shows, mini-discos, quizzes and dancing at the central stage.
Daytime sports activities and competitions.
Shopping centre with supermarket, bakery and gift shop.
Health and fitness
Hairdressers
local charge applies
Organised entertainment
Water Games
Sports Competitions
July/Augustspoken languages English
Leisure activities
Bike Hire
Playground
Bouncy Castle
Trampoline
Evening entertainment
Shows

Out & About
Venice

One of the most photographed places in Europe. Napoleon dubbed it the 'finest drawing room in Europe', and visitors and pigeons alike have been flocking there for centuries. The top attraction is the Basilica di San Marco, St Mark's Basilica which is situated on St Mark's Square. According to the legend of St Mark's annunciation, the Evangelist was moored in the lagoon on his way to Rome, when an angel appeared and told him that his body would rest there. One of Europe's most unusual churches, the interior boasts many of Venice's treasures including a golden mosaic and the Pala d'Oro a golden screen behind the altar, which is decked with jewels.
Video Tour of Marina di Venezia

Luxury Mobile Homes - Best Parcs - Family Friendly
Other parks like Marina di Venezia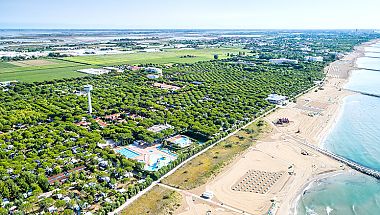 The best things about Union Lido are the outstanding pool area and the private beach both of which have visitors returning year after year.

---

---
Sant'Angelo is popular with families with children of all ages and is very well placed for sightseeing. The park offers excellent facilities including an outstanding pool complex, with waterslides and an ice cream parlour.

---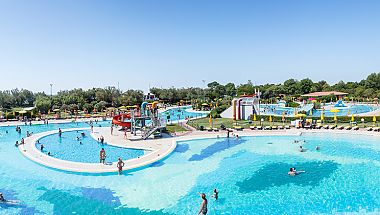 Pra'delle Torri is a lively family friendly holiday park with outstanding facilities including the largest outdoor swimming pool in Italy.

---

---

---
Camping Village Portofelice enjoys a unique pinewood setting and plenty of facilities including swimming pools and eateries.

---
This is a charming parc in Italy with swimming pools, excellent animation programme and direct access to a stunning sandy beach.

---
Just a short stroll from a beautiful beach and with excellent family friendly facilities, Adriano is a charming and welcoming parc in a fabulous location in Italy.

---

---
Related Reading for Marina di Venezia

Discover the Adriatic Coast
Along the Adriatic coast are a series of small holiday resorts, many with beautiful beaches. Holiday makers flock here for the stunning setting and warm climate. Imagine if you can rolling Pine Hills leading down to sandy coves and bright blue waters, and that is what you can expect of The Adriatic Coast...