Camping Montescudaio
Surrounded by the gorgeous Tuscan landscape, and just 4km from the beach, Montescudaio has a terrific array of facilities, all wrapped up within the shade of Mediterranean forest.
Bright and bursting with energy, the pool complex will be extended in 2020 to include a fourth pool, in addition to the parc's three pools, rainbow-coloured kids' water features and spray ground, ensuring that days are fuelled with laughter and lots of splashes!
During July and August, the parc's own entertainment team organizes a programme of fun for kids and parents, which brings everyone together, and forges new friendships. Sports fans can jog around the running track, or hire bikes to explore the gorgeous local countryside in one direction, and the coast in the other.
Of course, it wouldn't be Italy if there wasn't tasty gelato on demand! For something more filling, take time out at the neat restaurant and terrace, serving tasty Tuscan favourites. In the evenings, pull up a chair at the bar, and settle in for an evening of live entertainment in the warm Tuscan air.

Market Leaders - Reliable & Affordable - Family Friendly
Other parks like Camping Montescudaio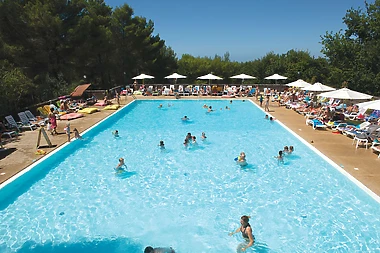 With a hillside setting and panoramic views over Tuscany, this park is perfect for families and has top quality facilities including a fabulous outdoor pool.

---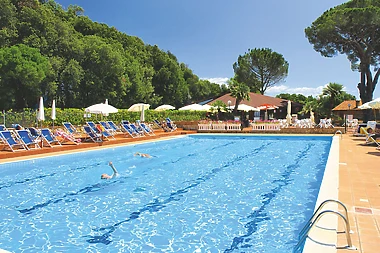 This small and friendly park is just the ticket for a relaxing getaway with idyllic sun terraces and four pools to enjoy.

---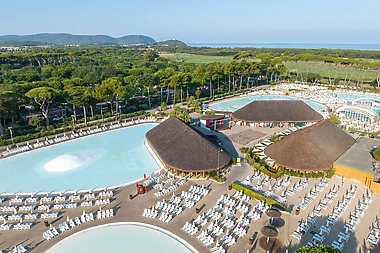 Park Albatros is a large and well managed holiday park full of top class facilities including 4 pools and an intimate wooden cabin restaurant.

---