A small but lively park, Butterfly offers activities, relaxation, and a perfect base for exploring the region. When you arrive at Butterfly, you can't help but notice just how much pride the owners take in this pretty family-run park.
The palm-fringed pool area is a delight to sunbathe in and offers a family pool, as well as a separate play pool for children. There's a bar and restaurant too with a relaxed ambience that makes it the perfect place to round off a fun-packed day. Beyond the park, you will find a small manmade beach on the lakeside, while the handsome town of Peschiera, with its Renaissance buildings and gardens is on your doorstep just a short stroll away.Once there, a 25 minute train journey will take you to the romantic city of Verona, made famous by Shakespeare's 'Romeo and Juliet', making it an ideal park for visiting major cities.
This 4 star park is one of our favourites in Italy due to the top of the range amenities and the location. The accommodation will provide an excellent base for your stay from the 2 bedroom classic mobile home with deck to the 2 bedroom superior model which affords more space and comfort. The deck enables you to enjoy a relaxing drink in the outdoors and watch the world go by.

Market Leaders - Reliable & Affordable - Family Friendly

Great for Authentic Europe

Little Eurocamper Friendly

Watersports

Football

Cycle Hire

Sports

Fishing

Near Lake

Horse Riding

Dog Friendly

Table Tennis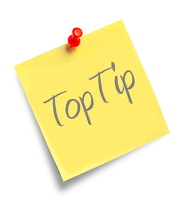 Butterfly Top Tip
"Visit between 5th June and 15th August for a chance to enjoy the Festival Latino Americano in Milan with music, drama and crafts."

Park Info
Parc sizeSmall - 220 Pitches:
Opening Dates: 22/04/2017 - 24/09/2017
Nearest Airport: Verona (VRN) - 28km
Recommended Port: Calais - 1213km
Nearest Town: Peschiera del Garda - 0.5km


Activities
• Table Tennis
• Football
• Volleyball
• Fishing
• Playground

Out & About
• Take a day trip to Verona, just 25 minutes by train!
• Pedal your way along the riverside path to Mantova and Monte Baldo
• Ideally placed for having a scream at Gardaland

Attractions close to Butterfly
Bugatti - Ferrari Museum
Enzo Ferrari was born in Modena on 18 February 1898. Just south of here is Maranello the present headquarters of Ferrari. Galleria Ferrari built in 1988 is just around the corner from the factory. Unofficially known as the 'Temple of the Red Road Gods' this modern two-storey building holds exhibits of both racing and road cars. The museum contains books and other memorabilia including hand built die cast models of various Ferraris.
Gardaland
Gardaland is the largest amusement park in Italy, and one of the largest in Europe, it offers its visitors no less than 11 different shows each day and 5 themed restaurants. The Park has rides for the courageous such as Blue Tornado, Space Vertigo and Magic Mountain or you could discover the ruins of an ancient oriental temple on board a rubber dinghy, or there is Fantasy Kingdom for the children.
Parco Naturo Viva
Parco Natura Viva is a park split into two, Faunistic park and Safari park. The Faunistic Park features wild animals from European forests and other forestry animals of the world including wolves, wild boar, and pumas. The Safari park includes the big wild animals of Africa such as the lion, leopard and elephants. There is also a Botanic Garden to explore along with a Dinosaur park.
Canevaworld
Largest water amusement park in Italy. There are different shows everyday. The park includes - aqua park, amusement park, large water slides, aqua gym and a boating lake. Restaurants, bars, ice cream parlours, shops, pizzeria.
Parco Termale del Garda
Between cypress, thuya-trees and centuries old beech-trees has been discovered a thermal source which transformed a splendid park to a place of joy - where you can find your well being in the embrace of the warm thermal water. There is also the Aesthetic centre where body and face treatments are provided using products from the 'Thermal Park Garda'.
G.Rambotti Museum
The museum was inaugurated in 1990. It displays the remains of a peat body found near Desenzano. In addition to ceramics, flint arrowheads, weapons and utensils, there is a large oak plough from around 2000 BC.
Video Tour of Butterfly

Market Leaders - Reliable & Affordable - Family Friendly
Other parks like Butterfly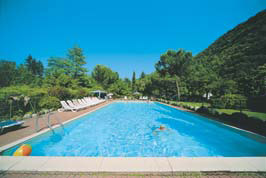 ---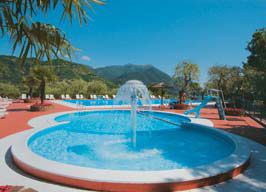 ---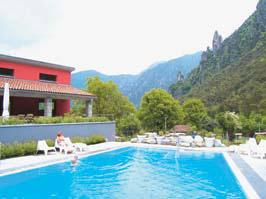 ---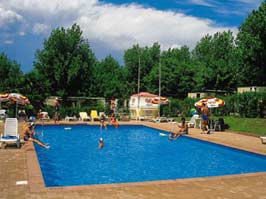 This large and lively park benefits from direct lakeside access and a fantastic location on the eastern shores of Lake Garda. The park is perfect for families and has a swimming pool complex, lakeside beach and animation program during high season.

---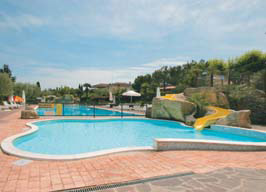 ---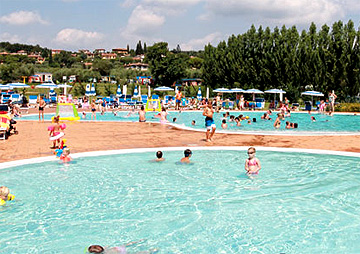 If you are looking for a comfortable base in Lake Garda then look no further as Camping Piantelle has it all including it's very own private beach.

---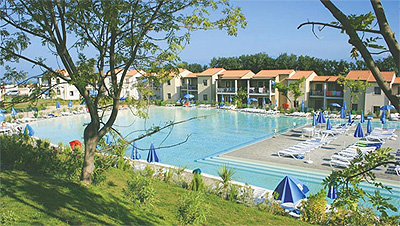 Set at the foot of the Italian Alps, the views at Belvedere Spa are simply stunning.

---
Related Reading for Butterfly

The Italian Lakes
The Italian lakes are an area of outstanding natural beauty and it is easy to see why so many holiday makers flock here each year. The rustic landscapes offer snow capped mountains, glinting lakes and charming towns and villages. The Lakes are a good choice for couples and families and the glamorous resorts on the banks of Lake Como and Lake Garda also attract the rich and famous from all over the world...