Cisano
Cisano is a large and lively park with outstanding features including a private lakeside beach. The location is peaceful and relaxing with easy access to the delights of the lake.
The lakeside beach is the perfect base for soaking up the sun and there are several sun terraces around the four swimming pools. In high season you can enjoy family friendly evening entertainment and many organised activities. Facilities include crazy golf, football, fishing, tennis and volleyball.
For days out you can explore the beautiful mountains and take in the spectacular views. There are also boat trips on offer to a number of charming lakeside resorts.
With 1000 pitches on this site it is certainly a very large park and the accommodation is of a good standard. The 2 bedroom Classic and Superior homes offer good value and the homes with decking and air conditioning provide some more comfort. Tent accommodation is good value for money and is recommended for budget friendly camping holidays in Italy.

Luxury Mobile Homes - Best Parcs - Family Friendly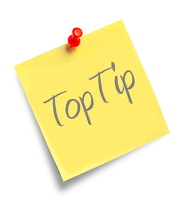 Cisano Top Tip
"A trip to Gardaland is highly recommended with numerous rides and attractions for all the family."

Park Info
Parc Size - 1000 plots
Our Plots - Grass, small
Shade - Partial
Parking - Some off pitch


Activities
Organised entertainment
Sports Competitions
spoken languages
Leisure activities
Bike Hire
Games Room
Playground
Evening entertainment
Disco
Live Music

Out & About
Cisano boat station operates late June-August


Attractions close to Cisano
Gardaland
Gardaland is the largest amusement park in Italy and one of the largest in Europe. It offers its visitors no less than 11 different shows each day and 5 themed restaurants. The park has rides for the courageous such as Blue Tornado, Space Vertigo and Magic Mountain or you can discover the ruins of an ancient oriental temple on board a rubber dinghy or there is Fantasy Kingdom for the children.
Canevaworld
Largest water amusement park in Italy. There are different shows everyday. The park includes - aqua park, amusement park, large water slides, aqua gym and a boating lake. Restaurants, bars, ice cream parlours, shops, pizzeria.
Parco Termale del Garda
Between Cypress, Thhuya-Trees, centuries of old beech-trees has been discovered a thermal source which transformed a splendid park to a place of joy - where you can find your well being in the embrace of the warm thermal water. There is also the Aesthetic centre where body and face treatments are provided using products from The "Thermal park Garda",
Restaurant around the lake.
Parco Naturo Viva
Parco Natura Viva is a park split into two, Faunistic park and Safari park. The Faunistic Park features wild animals from European forests and other forestry animals of the world including wolves, wild boar, and pumas. The Safari park includes the big wild animals of Africa such as lions, leopards and elephants. There is also a botanic garden to explore along with a dinosaur park.
Need to travel around park in own car.
G.Rambotti Musuem
The museum was inaugurated in 1990. It displays the finds of a peat bog near Desenzano. In addition to ceramics, flint arrowheads, weapons and utensils, there is a large oak plough from around 2000 BC.
Ferrari Museum
Enzo Ferrari was born in Modena on 18 February 1898. Just to the south is Maranello the present headquarters of Ferrari. Galleria Ferrari built in 1988 is just around the corner from the factory. Unofficially known as the "Temple of the Red Road Gods", this modern two storey building holds exhibits of both racing and road cars. The museum contains books and other memorabilia including hand built die cast models of various Ferraris.
Other parks like Cisano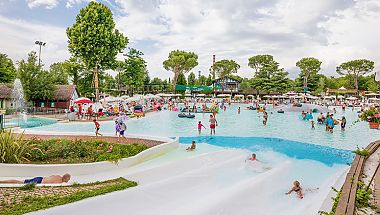 Altomincio family park will suit families looking for a fun base to explore this region with an outstanding pool complex.

---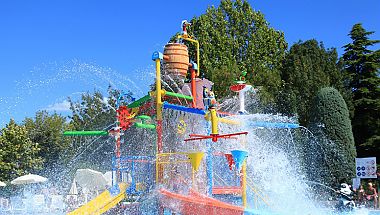 Bella Italia is perfect for families with a stunning 5 pool complex including a lagoon pool and relaxing sun terrace and within easy reach of Gardaland for a fun day out.

---
Camping Del Garda is a stunning park and will appeal to families looking for a lakeside retreat close to the fabulous Gardaland amusement park.

---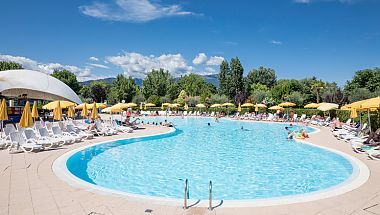 Europa Silvella is a popular choice for an Italy camping holiday with direct lakeside access, goof facilities and within reach of Gardaland theme park.

---
Related Reading for Cisano

Discover Lake Garda
Lake Garda is one of Italy's most popular holiday resorts. The area has something for everyone and is an attraction for couples, families and also the rich and famous! D.H Lawrence and Winston Churchill are just two of the regions notable fans. It is not hard to see why the area has such a glittering reputation...