Campingpark Gitzenweiler Hof
With a charming setting and welcoming atmosphere Campingpark Gitzenweiler Hof has visitors returning year after year. This is a large holiday park in Germany with much to offer families looking for an active holiday.
The woodland setting means it is the perfect place for woodland walks and of course there is plenty to do on the site itself. The two swimming pools are the centre piece of the park and provide hours of family fun. In high season the park is at it's liveliest with an array of entertainment for everyone from toddlers to teenagers and not forgetting adults.
In the surroundings area you can enjoy some memorable days out. We recommend a visit to Ravensburg Spieleland, a large and thrilling theme park with roller coasters and toboggan slides. In addition there is a waterpark, the perfect place to head on hot sunny days.

Market Leaders - Reliable & Affordable - Family Friendly

Great for Explore & Adventure

Watersports

Football

Cycle Hire

Sports

Fishing

Near Lake

Horse Riding

Canoeing

Dog Friendly

Basketball

Table Tennis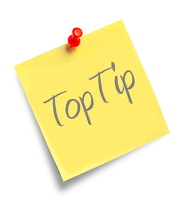 Campingpark Gitzenweiler Hof Top Tip
"Affenberg Monkey Park is Germany's largest monkey park where you can see and even feed many types of Monkey."

Park Info
Parc sizeLarge - 667 Pitches:
Opening Dates: 29/04/2017 - 23/09/2017
Nearest Airport: Friedrichshafen (FDH) - 26km
Recommended Port: Calais - 872km
Nearest Town: Lindau - 5km


Activities
Table Tennis
Football
Basketball
Volleyball
Running track
Boules
Fishing
Horse Riding
Pony Rides
Playground
Cycling
Trampolining
Canoeing

Out & About
A peaceful, woodland setting close to Lake Constance
Get a true taste of Bavaria at the great restaurant here
Hop into the saddle with horse riding lessons on parc

Attractions close to Campingpark Gitzenweiler Hof
Ravensburg Spieleland
Large themepark with an excellent variety of activities. Entertainment and fun for all ages with rollercoasters and gentle toboggan slides. A waterpark is an added attraction for the family
Zeppelin Museum, Friedrichshafen
The world's greatest museum on the history of airship flight and technology ranging from its beginnings to the present day. 4300 square feet of floor space housed in a former railway station on the shores of Lake Constance. Small souvenir shop with some interesting memorabilia.
Affenberg Monkey Park
Germany's largest and most beautiful monkey park. More than 200 Berber monkeys live and are free to move around a 20 hectare wooded area. A footpath guides visitors through the monkeys home range. Specially prepared food can be fed to the monkeys. Restaurant and playroom.
Chteau Meersburg
Pretty castle situated high above Lake Constance offering exceptional views of the region. Over 30 furnished rooms can be visited
Walter Zoo
The largest private zoo in Switzerland with over 500 animals of various species. All animals are kept in open air enclosures designed to meet the specific needs for each animal
Wild & Freizeitpark
A large wildlife park with plenty of activities for a full days entertainment. The animal park has an excellent variety of animals with the opportunity to feed the farm animals. A train journey arond a large part of the park is a welcome diversion and there are a number of rides ror the children. A good restaurant is at the park.
Video Tour of Campingpark Gitzenweiler Hof

Market Leaders - Reliable & Affordable - Family Friendly
Other parks like Campingpark Gitzenweiler Hof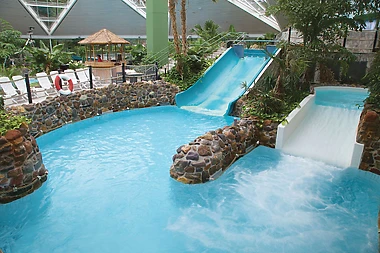 This 5 star holiday park is one of the best in Germany with an indoor waterpark and stunning woodland and lake surroundings.

---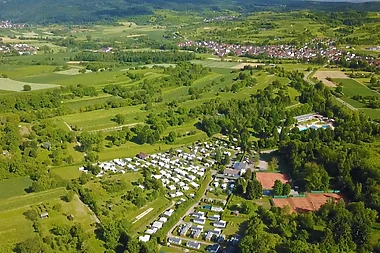 This is one of the most popular parks in Germany, largely due to the standard of facilities and accommodation and not forgetting the stunning location with green valleys and sparking lakes to enjoy.

---