Discover Loire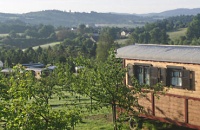 The Loire region of France is very popular with holiday makers. It is a large and lush area, peppered with castles and chateaux along the banks of beautiful rivers. The area is one of outstanding natural beauty and it is no wonder that Leonardo da Vinci spent his final years here.
The Loire Valley is known as the garden of France and is also very rich in history and architecture. Families come here for the climate, scenery and relaxed charm, but this is also a haunt for those looking to soak up some history and culture.
Biking is a good way to explore the Loire Valley area and is fun for the whole family. You can enjoy cycling along the banks of flowing rivers and through the grounds of fairy-tale castles. There are several tours that specialize in bike trips for families, and they'll provide all the equipment you need. The Loire region is named after its river and it would be wrong to visit the area without taking a boat trip. The beautiful river flows through lush countryside and offers stunning views. Boat cruises are available from the Lac de Loire.
Loire has many Holiday Parks, each with something different to offer. Alicourts is a good choice for couples as well as families. The attractive site has plenty for children to do including clubs and play areas. Adults are equally well catered for with a wellness centre and spa. There are also several places onsite to eat and drink.
L'Etang de la Breche is another of our favourite Loire Parks and has a friendly and intimate feel. The facilities are first class and include an impressive pool complex with waterslides and chute and a separate pool for youngsters.
See all Loire Holiday Parks >>
---