This page may contain affiliate links, meaning when you click the links and make a purchase, we may receive a commission.
October Half Term 2021 Deals. Save up to 30%!  View offers >>
Squeeze more out of summer and take a chance to travel now that travel has opened up in France, Spain, Holland and Croatia!
Huge discounts mean it's a great opportunity to try a holiday at this time of year!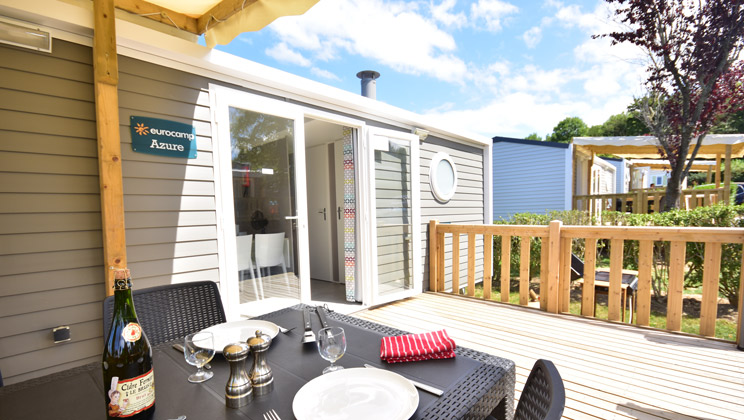 Includes some fantastic offers for October half term when you can make the most of the school holidays.  And if you're not tied to school holiday dates then why not head for some September sunshine?
Just a few great holiday parks to consider are:-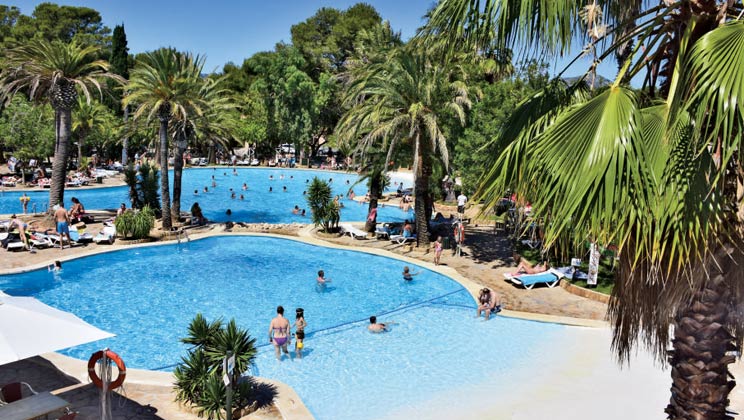 Situated in a lovely area of the Costa Dorada this is a popular choice for families looking for a fun yet relaxing break.
This parc has a wonderful design around a cluster of buildings inspired by Roman and Moorish themes. You can dine at the shaded restaurant, lined with banana trees and palm trees.  Highlights of this park include the direct beach access, proximity to Port Aventura theme park and the super cool pool complex with even a pirate pool for the little ones.  We love the addition of the jacuzzis and see if you can find the one shaped like a snake!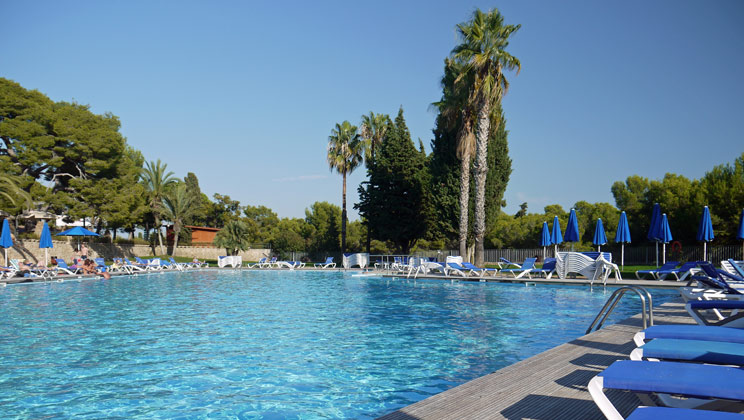 Amazing family friendly parc on the Costa Dorada, with some of the best pools and waterslides around!  You can leave the car at home with this option and fly direct into Barcelona making this super easy to get to.
The pools are open until the end of October so plenty of time to catch a last minute holiday here.  The Vilanova parc will wow with it's facilities and location and you'll see why it has a 5 star rating.    The 2 bedroom Comfort Vista accommodation is perfect for families.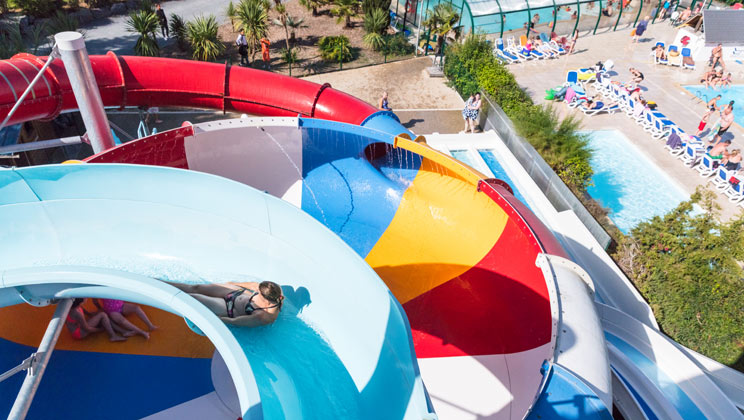 Normandy enjoys wide sandy beaches, fascinating history and charming seaside towns.  Closer to home than some of the other holiday parks this one is a great option for cutting down on travel time.   The kids clubs and family fun sessions are fantastic and a brilliant way for the little ones to learn new things and make friends.
You will find not one but two pool complexes with fabulous water slides including the unique space bowl slide.  This park has a lovely welcoming feel with hedges and fruit trees surrounding the holiday homes and a gorgeous Norman building housing some of the facilities.  Visit the D day landing beaches and teach the kids some history while you are there.
Camping De Schatberg is sure to be a hit with all the family thanks to it's amazing location and fantastic choice of activities. With a natural lagoon on site and acres of forest surrounding the park, nature is brought to you.
With so many amazing holiday parcs to choose from and big savings you can start making those holiday memories sooner than you think!