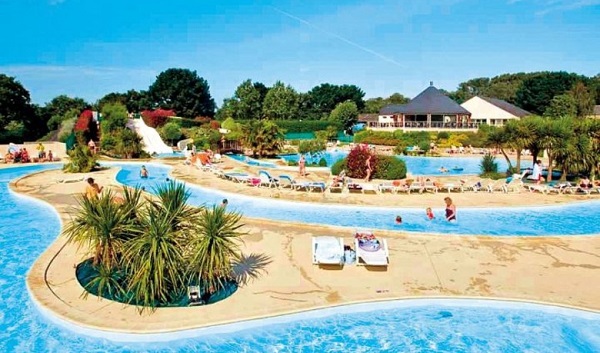 Book your Al Fresco holiday now and choose from a fantastic range of family holiday parcs.
It's a brilliant time of year to get booked up, you'll have something exciting for the whole family to look forward to and you'll have the pick of the bunch when it comes to locations and holiday dates to suit you.
With destinations all over the world there are so many options for fun packed family holidays.
We love the inspiration section Al Fresco have where you can see at a glance their top parcs for beaches, top parcs for spas, top parcs for cities and sights and loads more.
If you want a tried and tested holiday then check out their most popular parcs list which includes Sanguili, Duinrell, Les Prairies de la Mer, Bella Italia, Esterel, Union Lido, Marina di Venezia and La Croix du Vieux Pont. All of these parcs have received excellent reviews and visitors return year after year.
Or are you looking for something new? 2017 brings some exciting opportunities and Al Fresco have added some new holiday parcs to their range. Etoile D'argens is one of the new parcs based in the Cote D'azur region of France. With a stunning riverside location and relaxing atmosphere it's a charming choice for small families. La Vallee in Normandy France is another parc just added for 2017 situated close to the historic landing beaches near Bayeux and with some excellent family friendly facilities on site.
Cypsela in the Costa Brava Spain has a new pirate ship and is a great parc for families with younger children.
All holiday parcs offered by Al Fresco are hand picked for their quality so you can be assured of a well managed, clean and safe environment in amazing locations.
The holiday accommodation is excellent value as well especially for families when compared to traditional hotel based holidays where you pay per person. All of the prices include the cost of the mobile home based on the whole family sharing.
We love the Rossini Riviera options which come with well planned living spaces, and the Verdi Luxe and Verdi Lounge are excellent 3 bedroom options available on some parcs.