Le Lac Des Reves Campsite in Languedoc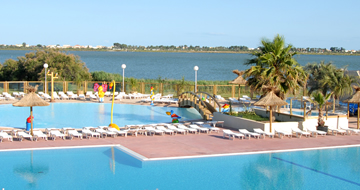 You can explore the lovely Languedoc region of France when you stay in a holiday home on the campsite Le Lac Des Reves.
As the name suggests the main aspect of this holiday park is the lake which the whole place is based around. And the lake is absolutely stunning especially when you see it glistening in the French sunshine.
The cost per holiday home includes a Dover to Calais ferry crossing and you can choose whether to bring the car or leave it at home. If you prefer to leave your car at home why not take the train to the campsite when you arrive or alternatively hire a car so you can get out and explore the surrounding areas of Languedoc?
Le Lac Des Reves Campsite is spotlessly clean and very well laid out. The pool is one of the highlights of the campsite and is always watched by lifeguards so your children can play in safety. For water lovers there is a popular 4 lane water slide and a water chute. If you want to burn off those extra calories whilst you are away there is an aquafit class on regularly at the pool. For children there is a separate pool with qualified lifeguards.
If swimming is not your thing don't worry as there are loads of other activities to take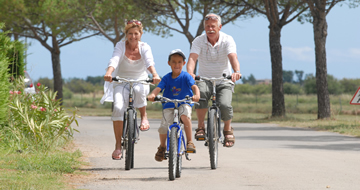 part in from basketball to beach volleyball. And if you're not the active kind and just want to spend your holiday relaxing and chilling out this holiday park is perfect for that too.
There are loads of places to eat and drink including an air conditioned bar and Le Lac Restaurant. There is also a mini market, take away Pizzeria and other fast food.
Outside Le Lac Des Reves Campsite there are some wonderful beaches to visit including Carnin which is just 3 miles away. Further afield you will find La Grande Matte which is 8 miles away and Palavas Les Flots amongst others. There are also other activities outside the campsite including Go-Karting, Horse Riding, Golf and even Ice Skating in the colder months.
Montpellier is a nearby self contained city with all the main attractions within walking distance. This makes things much easier if you are travelling with kids. The amazing Grand Opera Theatre is a perfect place to relax and enjoy an outdoor Latte and ice cream whilst watching the talented street entertainers.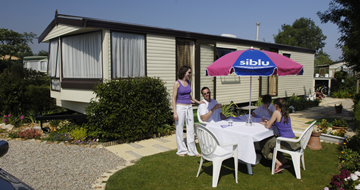 And for those who love Seafood a top tip is to head to the lively quaint Port Sete. The best places to eat there are on the quayside and you also have the bonus of a great view over some italian style homes.
Taking everything into account Le Lac Des Reves Campsite in Languedoc has to be one of the bast locations for a family holiday in France.
See all Holiday Parks in France >>
---