Les Peneyrals Campsite In Aquitaine France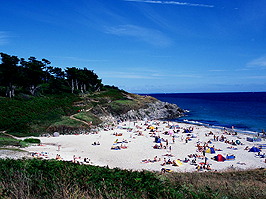 Les Peneyrals is one of the most popular holiday parks in Aquitaine due the fantastic surrounding area and number of activities on offer for all the family. Not to mention the lovely summer weather in this area of France which makes splashing around in the campsite swimming pools all the more fun! It has been described as the ultimate family run campsite as the owners really get involved in all the activities and make sure everyone is happy.
Les Peneyrals itself is based in a secluded woodland setting and can be quite hilly in places. This may be a problem for the less mobile. There is an amazing fishing pond at the heart of the camp but if you're not keen on fishing don't worry there are loads of other activities for you to take part in. Maybe you enjoy a game of tennis or badminton. You can even hire bikes and go out exploring.
This lovely holiday park is open during the summer months when the weather is at it's best for this type of holiday. The opening dates are 15th May to 14th September although this varies slightly from year to year.
If you are holidaying on a budget then these Mobile Homes area bargain. Holiday holmes start from just £346 for the whole family and this includes a Dover to Calais ferry crossing.
The scenery around the holiday park is quite simply stunning and you will find the River Dordogne close by. There is a beach about 12 miles away when you want a change from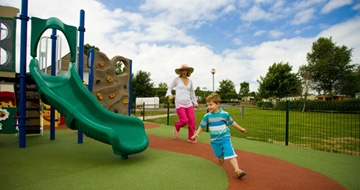 the campsite pools and there are also facilities to go horse riding near the park. There really is something for everyone.
And the kids will love it most of all with the Tiger Club catering for 5-12 year olds. This club runs within the Les Peneyrals Campsite from around the end of May to Mid September. So get your kids registered with the club when you arrive as there will be loads of fun things for them to take part in and it will give you some time to yourself too!
To reach this park there are a few options. Siblu should be able to assist you in arranging travel. You can take a Dover to Calais ferry crossing and then drive or take the train to Aquitaine. Or you could book a budget flight with someone like Easyjet and then hire a car when you get there. This option is becoming more and more popular as you have the freedom when you are there to drive to various local villages and sites and really get to see the south of France. Also budget airlines mean flights are getting cheaper too.
---