La Sirene Campsite In Languedoc France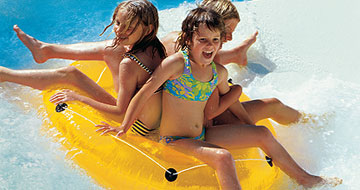 La Sirene holiday park based in Languedoc in France makes an excellent choice for a family holiday if you want somewhere that is going to entertain the kids.
And it certainly seems to be the case that when the kids are entertained, the holiday is much more relaxing and enjoyable for the parents.
The Tiger Club for 5-12 year olds is open from Mid May to early September and is fantastic.
At La Sirene holiday park your children will have the run of the place including an amazing pool complex which is actually thought of as one of the most superior in Languedoc. There are also some lovely sandy beaches close by so you will have the best of both worlds.
As part of the pool complex there is a water chute, water slides and some kids pools. For the more adventurous you can take wind surfing lessons (fee payable onsite but there is a discount for Siblu guests). You can also indulge in some Scuba Diving.
For on land activities choose from mini golf, tennis and horse riding. You can also hire bikes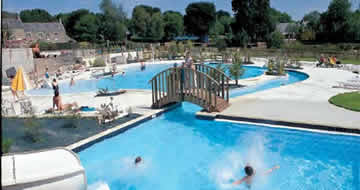 and go out and explore Languedoc which is a stunning place to stay.
La Sirene does not disappoint when it comes to food and drink either. Quench your thirst at the pub and head to the restaurant or the takeaway for dinner. Whatever your budget you will be able to have an amazing family holiday here. There is a handy supermarket too where you can stock up on the essentials.
If you are travelling into Calais you can take the Motorrail to nearby Narbonne to reach this holiday park if you do not want to bring a car with you or hire a car when you arrive. La Sirene is easy to get to and great fun when you arrive. A perfect choice for a family holiday in Languedoc.
---