Domaine de Litteau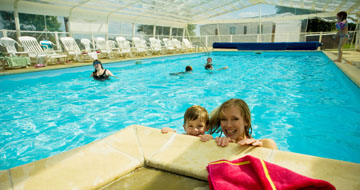 Domaine de Litteau is a great family holiday park set in historic Normandy and has a very relaxed feel. It has it's very own entry point to the adjoining lush green Ciresy Forest which is great for walks and exploring.
There are also plenty of other places of interest to explore around the holiday park. Domaine de Litteau has the advantage of having both greenery and sandy beaches close by so you really do have the best of both worlds.
Domaine de Litteau has been classified as a 2 star park and it's close to the pretty, quaint Normandy town of Bayeux. The park provides a great base for looking around. The beaches are much larger than you might expect and the waters are lovely and warm in the summer months. This makes it a good choice for families with children who ee beach and the sea.
One of the most unusual things about this park is the two fishing pools which are an excellent addition. It's completely free of charge to fish and the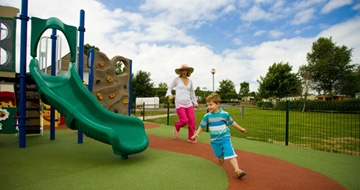 pools are exclusive to guests at the Domaine de Litteau. This is one of the parks recently acquired by Siblu and was chosen for it's excellent location. The park is most suited to couples and families looking for a quiet and relaxingnjoy th break. Domaine de Litteau is open from early April to early November.
During the months of July and August there is a Kids Club for 5-12 year olds. There is also a takeaway and a bar on site for your convenience. On the Siblu website you can take a virtual tour of the campsite, see photos and find out more information.
So if you are travelling as a couple or a family with children looking for a tranquil base to explore all that Normandy has to offer then the Domaine de Litteau could be the park for you.
See all Holiday Parks in France >>
---