Holiday Parks In Italy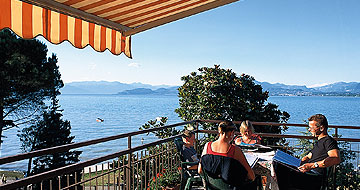 Italy is a country full of charm and beauty and as a result, makes a great location for a holiday park break. The scenery and lakes in Italy are among the best in the world, not to mention the cultural cities and glorious beaches Italy has to offer too.
From the stunning Lake Garda region to famous cities like Venice, there are so many places to visit and sights to see.
Pra'delle Torri is a 4 Star holiday park set in the Coarle area of Italy. It actually has the largest swimming pool in Italy and loads of other facilities including it's own shopping high street. Pra'delle Torri is a large park with a relaxing, friendly feel and everything from the accommodation to the entertainment is of a very high standard. There is an impressive pool area with a pretty bridge crossing from one side to the other. One of the main highlights of this park is the fantastic waterslide. As well as this there is a free kids club, on park beach and activities including pedalos, sailing and golf.
If you need plenty of room for your family or are looking for a cosy place to stay for two,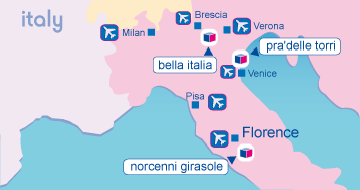 then you are bound to find something perfect for you as there are three types of accommodation to choose from called the Excellence, the Elegance and the Espirit. If you want great value for money then the standard accommodation the Espirit is recommended.
Staying at the lovely Pra'delle torri you will be just 30 miles from Venice. Venice is one of those must see places and if you get the chance, take a ride on a gondola and enjoy a coffee in St Marc's Square. Also close to the campsite you can catch a boat to the beautiful islands of Burano, Murano and Torcello in the Venetian Lagoon. This is a great day out in the summer when you can escape the heat out on lush waters of the Lagoons.
For a more active family day out, kids will love Aqualandia which is a fantastic waterpark close to the resort of Jesolo. Another recommended day trip in this region of Italy is the Caorle Lagoon Native Park where you can take a boat trip into a big area of tidal Lagoons and observe the natural bird life. Pra'delle torri is a holiday park that will keep the whole family entertained and provides a great base for many exciting days out.
If you are looking for a family holiday park with a real Italian feel and a lakeside location then the Bella Italia could be for you. You can get to the South shore of Lake Garda directly from the campsite and there you will find a pretty shingle beach leading down to the lake. Water sports lovers will be in paradise here as the lakeside location makes many water activities possible from wind surfing to sailing.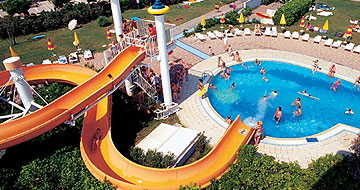 The Bella Italia is open from early April to mid September and you can choose from a variety of holiday homes to suit the size of your party and your budget. the Excellence is the largest of the homes and comes with a microwave and fridge/freezer alongside other mod cons to make your stay more comfortable.The Excellence homes sleep up to 8 people and you can select either a 2 or 3 bedroomed home.
There are plenty of facilities on site including free kids clubs, pool complex, waterslides, paddling pools, table tennis and a games room. There is also the added attraction of the on park beach and water sports.
From the 4 Star Bella Italia Campsite, many great days out are on offer. One of the best days out for the children is Gardaland. Gardaland is the biggest and best theme park in Italy and has over 20 major rides and loads of other activities.
Lakeside towns in the region are also worth a visit. Sirmione is just 3 miles from the campsite. 25 miles from the campsite you will find the harbour town of Malcesine. You can take a boat from Sirmione to Malcesine across the lake in about 20 minutes. There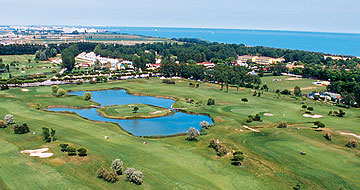 are loads of waterside cafes and bars and some amazing views of the lake. From Malcesine you can also take the cable car up to the top of Monte Baldo.
Another recommended holiday park in Italy is the Norcenni Girasole. All of these holiday parks in Italy have been handpicked by Siblu. Norcenni Girasole is also a 4 Star Campsite which is suited to those wanting to explore the Tuscany region of Italy. It is also a cost effective option for families when compared to hotels and villas in the area. But it's not just the surrounding areas that make this holiday park special. The holiday park itself is a gorgeous site set within the grounds of a historic Tuscan villa in what used to be a Vineyard.
The Norcenni Girasole holiday park is open from April to October and has loads to offer families and couples alike. There are the usual great value Siblu holiday homes to choose from from budget to luxury. Facilities include two outdoor swimming pools, a heated covered pool, water slide, lazy river and loads of sports activities from horse riding to football and tennis. Kids will love the ice cream parlour and pizzeria.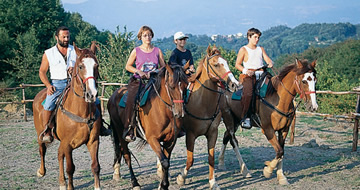 What sets this holiday park apart from the others are the Spa facilities. There is a spa, saunas, Turkish baths and a gym. You can really relax and pamper yourself here although there is an extra charge for some of these options.
You can fly to this campsite into the nearest airports of Pisa and Rimini for convenience. There are many budget flights available from around the UK to these airports. Alternatively you may wish to take the ferry and this can be booked at the same time as your holiday if you choose.
Outside the Norcenni Girasole holiday park the choices are endless. As well as stunning Tuscany you can easily visit both Florence and Siena from the park which is just 25 miles away. The Chianti Vineyards are also well worth a visit and are just 6 miles away.
See all Holiday Parks in Italy >>
---