This page may contain affiliate links, meaning when you click the links and make a purchase, we may receive a commission.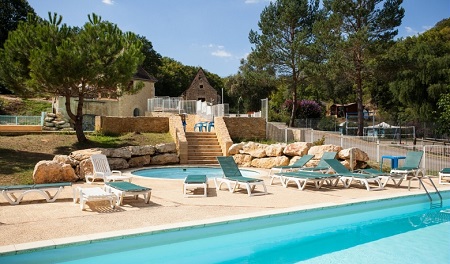 Combing both history and beauty, the Dordogne region of France is a wonderful choice for a family holiday.
The laid back atmosphere and charming villages make this area very relaxing and of course the rivers that run through it make it great for watersports and fishing too.
There are over 1000 chateaux to discover including Biron and the famous Beynac-et-Cazanac which is perched on a cliff edge.  Good food and good wine is also associated with this area.
Le Val d'Ussel is one of the Al Fresco holiday parcs in Dordogne.  The entertainment is fun and active so should suit adults and children of all ages.  The parc has a peaceful feel to it as well as excellent facilities.  Children will love the paddling pool, trampoline and playgrounds.  In low season when the weather is not so good there is a heated pool. Activities on offer during the day include tennis, volleyball and fishing in the small fishing lake.
In the evenings this parc comes alive with dance nights, karaoke and themed events.  This parc is located 501 miles from Calais and the nearest airport is Brive, 31 miles away.
The Al Fresco mobile homes offer a comfortable and relaxing base to retreat to after an exciting day. The rooms and living areas are well laid out and have kitchen facilities for cooking as well as some outdoor space such as decking or a terrace.