Les Sables Du Midi Holiday Park In France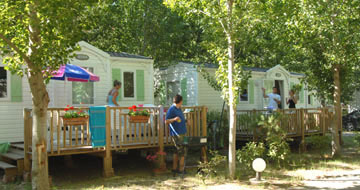 This holiday park is situated in Languadoc in France and opens for business from 12th April to 12th September in 2009. Going within these months means that you can make the most of the beautiful warm balmy weather in Languedoc as you relax at the Les Sables Du Midi campsite.
You will find that this holiday park is set in an idyllic location surrounded by pretty lakes and even some vineyards. Les Sables du Midi is also just a short walk from the French resort of Valras Plage which is a very quaint and stylish resort indeed.
If you book your holiday park break through Siblu you can save money by booking online. You can also find more information on their website about Les Sables du Midi in Languedoc. You can view a gallery of pictures, watch a video of the holiday park and even take a virtual tour. This way you can seen exactly what the campsite is like and if it's your kind of place before you book.
See all Holiday Parks in France >>
---