Discover Paris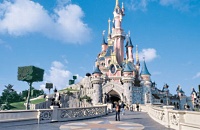 Paris is one of most vibrant cities in the world. Notre Dame and the Eiffel Tower automatically spring to mind when we think of this amazing city, and they are just the tip of the iceberg.
Paris has several districts each with a different style and feel. The Latin Quarter for example is buzzing with street cafes, restaurants and bars and is the place to go for lively nightlife. The Champs Elysées area is perhaps one of the worlds most attractive Avenues and is lined with designer shops and boutiques. By contrast the Seine district is packed with residential areas, some very upper class and some brimming with students. There are twenty districts in total and each has its share of museums, galleries and opera houses.
Paris is also home to Euro Disney. No trip to Paris is complete without a visit to the magical fantasy world. Children will love it and there are plenty of attractions for adults too. Rides, shows, restaurants and bars are all plentiful.
There are several holiday parks in the Paris area including Camping International. This small and friendly site is located within easy reach of both Disneyland and the centre of Paris. The site has a number of facilities including a shop, bar and takeaway.
La Croix du Vieux Pont is a larger holiday park with an excellent range of facilities including four swimming pools. There is also a chute and four lane water slide for older children to enjoy. Sports enthusiasts will have plenty to do including a zip wire, climbing wall and trapeze jump for the more daring!
See all Paris Holiday Parks >>
---