This page may contain affiliate links, meaning when you click the links and make a purchase, we may receive a commission.
Croatia is a beautiful country with imposing mountainous landscapes and miles of sandy coastlines, making it a fantastic holiday destination for families. There's plenty of things to do when visiting Croatia, from exploring the stunning national park of Plitvice Lakes to sightseeing in the magnificent old town of Dubrovnik. Whatever you fancy doing during your family holiday, Croatia has something for you.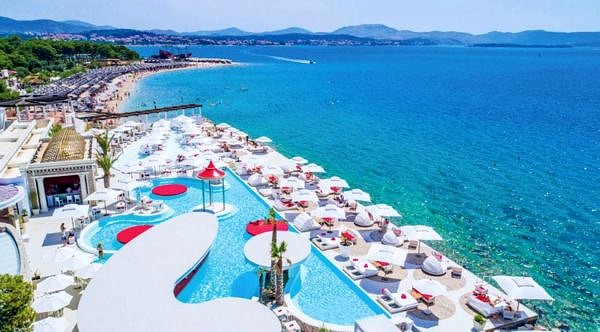 Ready to book your next holiday? Read on to discover the best family hotels to stay in. 
Amadria Park Hotel in Šibenik 
For a luxurious stay perfect for children, head to the Amadria Park Hotel. Located in the historic city of Šibenik, this resort has sprawling sea views and is just 5km from the hustle and bustle of the city centre. Children will adore Amadria Park, with its fun-filled Dalmatia Aquapark that will provide days' worth of entertainment, whilst adults can relax and unwind in the on-site spa and beach club. 
Within the resort there are also three bars and five restaurants serving top class food suitable for all ages. Entertainment is hosted every evening, which includes a live DJ, a mini-disco and professional shows. Holiday goers will never be bored at the Amadria Park Hotel. 
Šibenik is steeped in rich history and is the third-largest city in the Dalmatian region. It is an exciting place to explore, with gorgeous architecture and great places to eat and drink. 
Check availability and prices at Amadria Park Hotel >>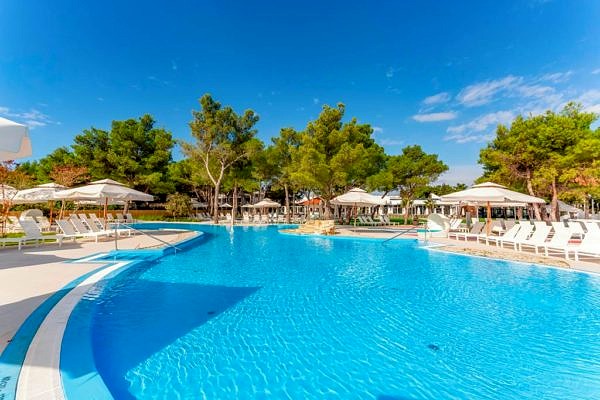 Hotel Epidaurus in Cavtat 
A relaxing hotel overlooking rolling hills, Hotel Epidaurus is the perfect holiday destination for those looking for a chilled-out break. Children are well cared for at this resort, with their own pool and club, an outdoor play area and a restaurant with its own child buffet. Hotel Epidaurus is located on the beach front with its own private shore – guests can spend the day drinking cocktails and soaking up the sun on a lounger. 
Just 20km from the hotel is Dubrovnik Old Town, once a medieval settlement that is now a fantastically reserved bustling city. Within the walls holiday goers can enjoy high-class wine bars, seafood restaurants and views across the Adriatic Sea. 
Check availability and soak up the sunshine on a lounger >>>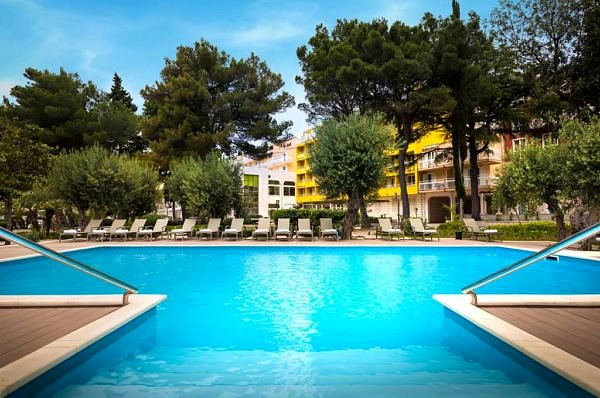 Waterman Beach Village in Brac Island 
Located on the stunning Brac Island, Waterman Beach Village is a resort made up of spacious bungalows sitting next to a serene pebble beach. Accommodation boasts of two bedrooms and bathrooms, with plenty of room for families. Sports enthusiasts will love this resort, with the option to play mini golf, pentanque and table tennis. The on-site restaurant boasts of a buffet and a la carte menu that would suit children, whilst the two outdoor pools and sunbathing area will satisfy parents. 
Holiday goers will love the neighbouring town of Supetar, with its traditional taverns and restaurants. Supetar Bay is a beautiful spot and is a great place to swim in the gorgeous blue ocean or go for a bite to eat. Alternatively, practice water sports including water skiing, diving and paragliding – instructors are ready to show you the ropes. 
Latest Offers at Waterman Beach Village >>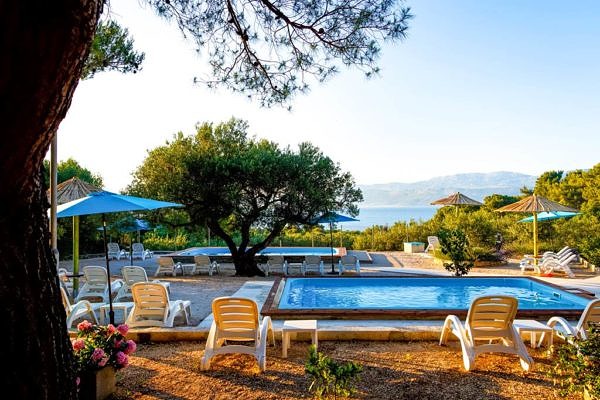 Zaton Holiday Resort in Zadar 
A sprawling resort just off of the Dalmation Coast, Zaton Holiday Resort is a very popular destination for families with young children. It's giant pools, slides and water games make it an exciting holiday destination for kids, whilst its incredible location means that guests have easy access to the stunning Croatian coastline. The resort also has four tasty restaurants on-site with a variety of different cuisines, or alternatively, holiday goers can head downt o the historic town of Zadar for the best pizzas in Croatia. 
The resort has the option of staying in an apartment, camping or renting a mobile home, all at excellent prices. The flipflop activity park has an array of exciting things to try, including archery, adventure golf, outdoor fitness, Bocce and table tennis. Children will certainly never be bored at this resort. Families on a tighter budget would be best suited to this holiday destination, with prices starting at just £700 for a family of four for a week's stay. 
Book your stay on the Dalmatian Coast >>>