This page may contain affiliate links, meaning when you click the links and make a purchase, we may receive a commission.
Nothing says summer holiday like a trip to the fantastic sun-trap that is Spain. With Mediterranean standard weather, golden beaches and cooling pools, Spain is the centre for holiday escapes in Europe. Holidays should be all about relaxation, so if you would like to take the stress out of your trip, try one of these fun-filled holiday parks.
With endless activities to keep the whole family busy you can join in the fun or sit back and relax knowing that everyone is having a fantastic time. If Spain's sunny skies are calling you this summer, then look no further than these top customer rated holiday parks for your family holiday:
Cambrils Park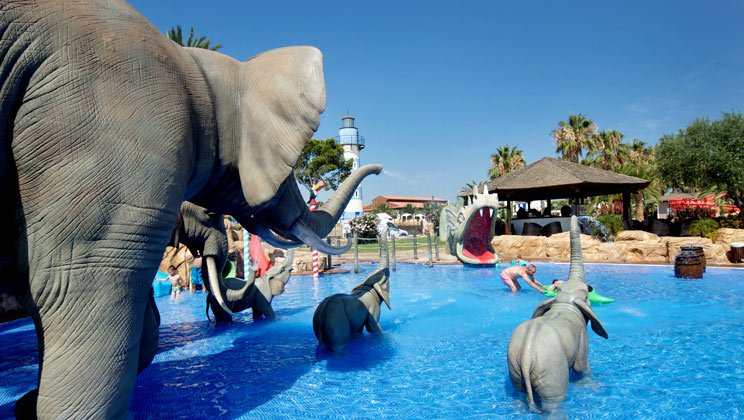 This action-packed, bustling park is top of the list for families who want an adventurous getaway. If you love spending the afternoon in the pool, then this park is perfect for you. The site boasts five separate pool areas featuring everything from waterslides to life-sized elephant sculptures!
Make sure you check out the Caribbean Port which includes a pirate ship for the kids and the Lagoon – complete with jacuzzi and pool-side bar – for the grown-ups. If you fancy something a little different, this park offers plenty of activities such as tennis, football and mini-golf to keep you busy.
See Latest Cambrils Parc Offers >>
Interpals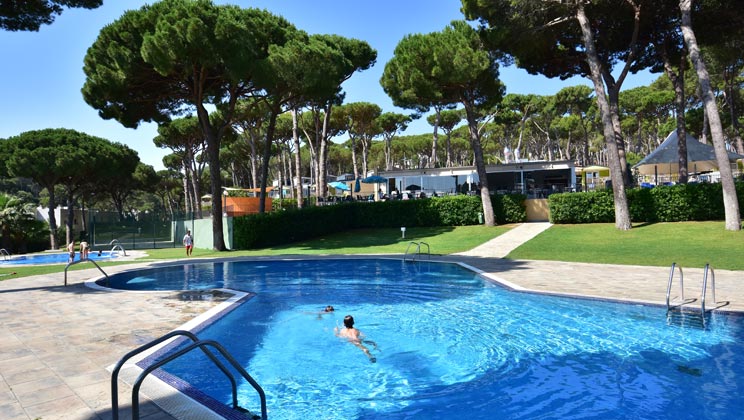 Interpals is located at the stunning beach resort of Platja de Pals. Set among dramatic pine forests, you'll feel a world away at this tranquil park. This park has a relaxed atmosphere and is best suited for the holidaymaker who wants to escape from it all.
You'll find the site to be extremely well kept, with plenty of spaces for some downtime. Take moment to lounge by the pool, stroll down to the beach or visit the rolling countryside which surrounds you. The charming medieval village of Pals is right on your door step – it's a must-see before you leave!
Vilanova Park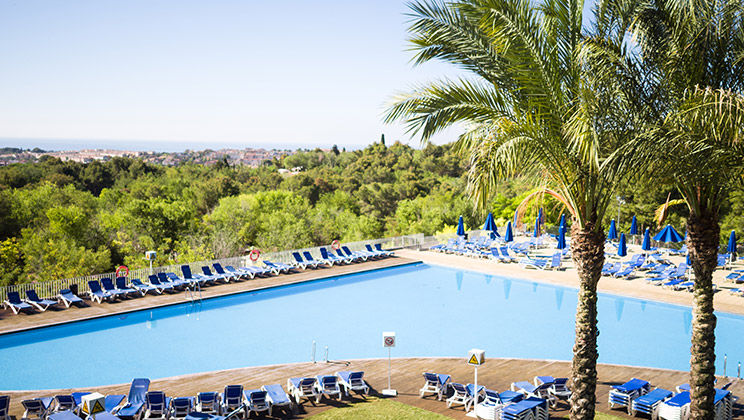 It's no wonder that Vilanova Park is one of the highest rated in Spain! This site has everything you could need for a fun-filled family holiday. Some of the park's stand-out features include an on-site restaurant, sports facilities and an extensive pool complex.
If that wasn't enough you can pop down to the Spa and Relaxation centre to receive a relaxing treatment to help you unwind. This park is perfectly located for exploring the wider area whether it's a day taking in the vibrant culture and bustling streets of Barcelona or seeing the golden beaches that Costa Dorada has to offer.
Family Breaks at Vilanova Park >>
Sanguli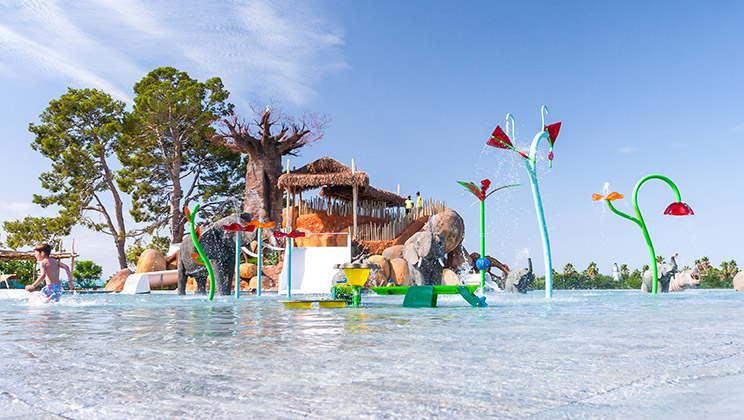 This is park is the perfect choice for all the thrill seekers out there because the site is situated just a short distance from the PortAventura theme park. If you're looking to get an adrenaline kick and hop on the rollercoasters, then you'll be spoilt for choice at this theme park.
Back on site there is plenty to keep everyone entertained with an action packed animation programme, sports facilities and the Tarraco Lounge, perfect for enjoying a cocktail in the pool. If you are still in the mood for a swim, the beach is only 200 meters away, giving you plenty of options for your afternoon sunbathe.
El Delphin Verde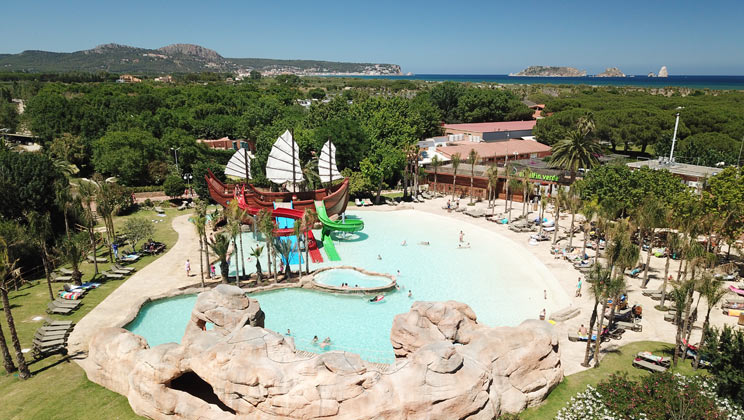 El Delphin Verde Campsite is as lively as it is spacious – with over one thousand pitches everyone is welcome! You can enjoy direct access to the beach which means that trying a new water sport is easy and fun. Why not give canoeing a go, or you might find windsurfing is more your style?
After a busy day of adventuring at the beach you can head back to the site and have a bite to eat at one of the high quality restaurants, followed by a trip to the modern bar.