Le Bois Du Valmarie Holiday Park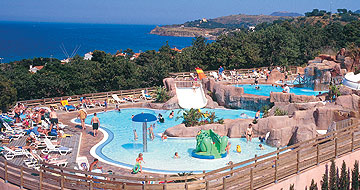 Le Bois Du Valmarie campsite in Languedoc is a great choice if you like the beach as you will be lucky enough to be just a short stroll from a gorgeous sandy beach.
You could have a really relaxing holiday here and spend your time relaxing on the beach basking in the glorious French sunshine.
Prices to stay at the Le Bois Du Valmarie Holiday Park in Languedoc are great value including a ferry crossing from Dover to Calais.
Le Bois Du Valmarie Campsite has split level swimming pools, one of which is heated. There is a paddling pool for toddlers and also an Aquagym for the active members of your family. For the kids there is a free of charge children's club called the Tiger Club for 5-12 year olds. Your kids will love this and it will give them a chance to try out loads of fun activities and make new friends too. And don't forget this also gives the parents some time to themselves too - an added bonus!
If you stay at this holiday park you are also entitles to use facilities at some of the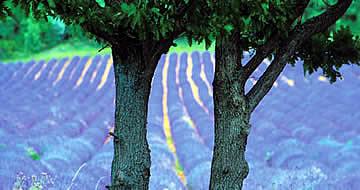 surrounding holiday parks in Languedoc including L'Hippocampe and La Sirene. Please note that there may be some noise from nearby trains on this site although the vast majority of the reviews state that either they didn't notice this or id didn't affect their holiday.
The campsite contains a bar, restaurant and shop so you will be able to stock up on whatever you need and choose whether to eat in or out in the evenings. And don't forget you will be close by to some lovely towns too so why not step out in the evenings and sample some local restaurants?
From this campsite you could also take a trip to Andorra which is famous for duty free shopping. You will save loads of money compared to shop prices.
Nearby Argeles-sur-mer is a lovely place surrounded by dramatic coastal views and of course the beautiful golden sandy beaches. The medieval walled city of Carcassonne is well worth a visit as is the Dali Museum in Figueres, Northen Spain which is worth a day trip. Another popular daytrip to the North of Spain is to see the Peak of Canigou.
---