This page may contain affiliate links, meaning when you click the links and make a purchase, we may receive a commission.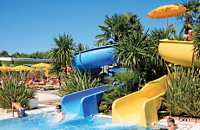 Spending our summer holiday abroad is the done thing for most British families. With the current credit crunch and the fall of the Pound against the Euro many families are having to re think their plans and look for cheaper alternatives.
It is possible to have a wonderful holiday abroad on a small budget if you choose to go self catering. Doing some food shopping when you arrive and cooking for yourself can be both enjoyable and easy on the budget. With great fresh local produce at your fingertips in village shops and markets and plenty of supermarkets you will be able to find everything you need quite easily.  Self catering gives you the flexibility of eating when ever you choose and not having to stick to restaurant times. You can also choose to eat where ever you like. Around your table, alfresco on the terrace, picnic on the beach? The choice is yours. And if your children are fussy eaters then fear not, most supermarkets in Europe stock familiar branded British food.
Camping holidays abroad are great fun and offer excellent self catering facilities. Many of the holiday parks in Europe are large resorts with lots going on and wonderfully landscaped gardens in which you can enjoy playing ball games or having picnics. Many are close to beaches and have play parks, large swimming pools complexes with slides and chutes as well as comprehensive entertainment and activity programs all of which can be enjoyed at no, or very little extra cost.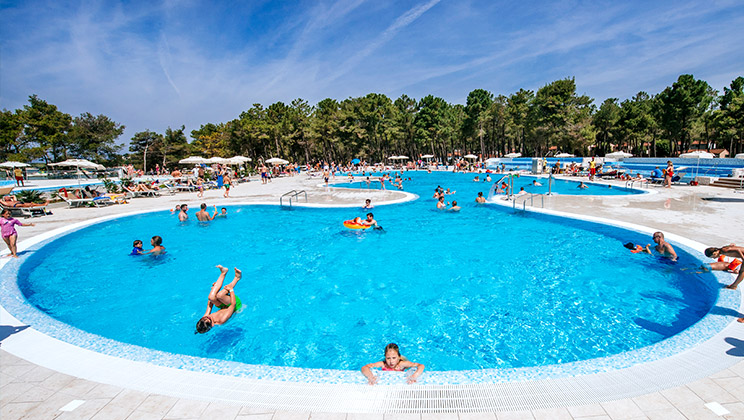 Holiday parks are great places for children to make friends. Play parks are a good place to meet new friends who will soon become holiday play mates. Children's entertainment comes in the form of shows, discos, contests and crafting sessions and the little ones are not left out either, there are often soft play areas and play rooms and some parks offer crèche facilities too so parents can have some time to relax. Teenagers often have their own more grown up entertainment program and will probably be off having fun most of the time with their new found friends.
With free time to enjoy parents can relax on one of the sun terraces and soak up some of the wonderful European Sunshine or enjoy a relaxing meal or drink. Some holiday parks have wonderful spa facilities such as Jacuzzis, saunas and beauty treatment rooms. So if you thought that camping abroad was rouging it, then think again!
Camp sites in Europe are a great choice for families who like to stay active too, many have bike hire facilities and some have large adventure play grounds, high wires, climbing walls and soccer coaching as well as easy access to other activities such as fishing, golf, sailing and other water sports.
Car hire is not essential but is a good idea if you like to get out and explore. Many holiday parks in Europe will be within easy driving distance of major tourist attractions. For example there are parks in France near Disneyland, Paris and in Italy near the wonderful historic cities of Vienna and Venice. If you do not have a car you can still get out and about and the public transport in Europe tends to be very good, cheap and reliable.
Accommodation is available to suit families of all sizes and may be in caravans, large modern tents with all the mod cons, chalet style homes, luxury lodges or even tree houses. Most campsites abroad have excellent touring facilities so can even bring your own accommodation with you if you choose.
Whatever it is you look for in a holiday, whether it be relaxation or non stop action and whether you are looking for luxury accommodation or something more basic you can find a holiday park in Europe suit your family.