Algar Seco
With a delightful combination of both buzzing nightlife and utter tranquility, the small resort of Algar Seco is tucked into the Algarve coastline with amazing views across the sea. There are three fabulous swimming pools and a delightful selection of apartments and bungalows. A choice of excursions is available from the village of Praia do Carvoeiro.
If you love golf, you can choose from a number of courses locally - and the many beautiful beaches nearby offer a variety of water sports, from scuba diving to rafting. Quarteira is a bustling town with a beautiful promenade, an excellent choice of restaurants, some great independent shops and the best meat and fish market around!
The two bedroom apartments at Algar Seco are perfect for a family – there's plenty of space with one double bedroom and a room with twin beds or bunk beds. Each one has its own balcony or terrace complete with garden furniture - and the kitchen is fully equipped and has a coffee machine and dishwasher.
You can go karting on a replica of the Brazilian F1 track at Almancil and the kids will love to play on the rodeo bull and the trampolines there. The Parque Natural de Ria Formosa is a fascinating place to visit – it's home to a number of Roman archaeological sites.

Market Leaders - Reliable & Affordable - Family Friendly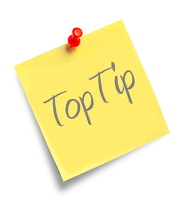 Algar Seco Top Tip
Take a ferry trip to the Farol Island, travelling through lagoons and wetlands.
Related Reading for Algar Seco

Discover The Alagrve
The Algarve is located in the south of Portugal and is just on the south-west tip of Europe. It is this wonderful location which makes The Algarve one of Europe's sunniest spots, offering year round sunshine. The area also has some of the finest beaches in the Mediterranean making it very popular with families...