Save up to £150 on School Summer Hols 2014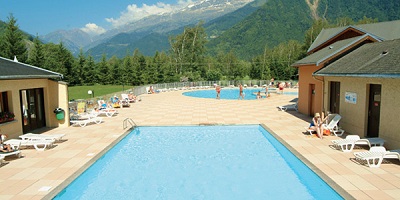 It's not too late to get away this summer and with amazing savings of up to £150 it's a great time to get booked up and give yourself and the family a fabulous holiday to look forward to.
Summer school holidays is a gorgeous time of year for a camping holiday with the weather lovely and warm, and of course the kids are off school. Break up the long summer holiday with a holiday abroad and soak up some sun and adventure as a family.
Why not have a browse at all the different parcs on offer. There is still availability at many parcs so you should be able to find holiday dates, parcs and even accommodation to suit you and your family. With a wide range of mobile homes, safari tents, tents, chalets, bungalows and lodges - you are sure to find the perfect holiday.
France remains one of the most popular options for holiday parcs abroad as the weather is lovely and it's so convenient to get to (by ferry or plane). The fantastic Eurotunnel and cross-channel ferries make it amazingly easy to travel to France by sea and car. If you like beach holidays then the areas of Normandy, Brittany and Picardy are the obvious choices both a places to stay over and also as holiday destinations in their own right.

Other beautiful French areas to explore which would suit nature lovers include the Loire, Burgundy and Champagne regions. The campsites vary from peaceful and relaxing to lively and fun - so there are plenty of options. Many parks offer kids clubs and outdoor swimming pools to keep the whole family entertained.
Spain is another popular choice for camping holidays due to the distance from the UK and the fabulous weather. The Costa Brava is a good choice for families with an array of sandy beaches, lively resorts and also charming fishing villages. The Costa Dorada is well loved for the sandy beaches and great scenery. The Costa Blanca and the Costa Verde regions are also well worth a visit with various things to offer families and couples. Spain offers a real mix of culture, history, beaches and nightlife.
Camping in Italy is sure to be a memorable experience for all the right reasons. The campsites have some fantastic locations including some right on the shores of pretty lakes such as Lake Garda. The views in the Lakes regions are spectacular and you have many traditional local towns to explore. Gardaland is a lively theme park in the area and highly recommended for families. Other areas of Italy which you could consider for a family camping break include Tuscany which it's rolling hills and historic cities, and The Italian Adriatic with includes the gorgeous seaside resort of Lido di Jesolo.
Although France, Italy and Spain have long been the obvious choices for family holidays in Europe, your camping holiday is not limited to these countries. There are a wide range of holiday parcs in other countries from Holland and Austria to Switzerland and Croatia. These destinations could be the key to a holiday with a difference and give you the opportunity of experiencing different cultures.
Wherever you choose to take your summer camping holiday in 2014 we are sure you'll find the perfect holiday.
Massive Savings on School Summer Hols 2014 >>
---