Late Deals from £147!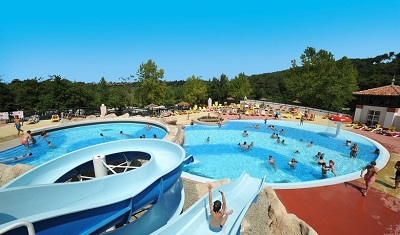 Massive savings on family holidays with late deals from just £147!

With summer just around the corner it's a great chance to get booked up and have a fantastic holiday to look forward to.

Availability can be scarce at this time of year so the Late Deal Finder should help you find just what you're looking for. Many parcs are reducing their prices every day so there are some fantastic bargains on Europe Camping Holidays.
France, Spain and Italy remain top of the list for summer camping holidays. It's easy to see why with the beautiful weather and spectacular scenery. Whether it's the sparkling Lake Garda region in Italy or the stunning Tuscan countryside that appeals we're sure to have the perfect holiday for your family.
Families will love the activities on offer at the parcs which are ideally located close to beaches or local towns. Many parcs offer swimming pools, kids clubs, sports activities and restaurants so everything you need is at your fingertips.
Accommodation on the parcs is a choice of mobile homes which are well equipped and offer a comfortable retreat for your stay. Some come with outside decking areas or terraces enabling you to really make the most of the sunshine. We love the Rossini 2 bedroom home which is great value and sleeps up to 6. The Bellini Riviera is also a nice choice which has 2 bedrooms and an extended decking area. Larger parties may like the Vivaldi Riviera 3 bedroom home which offers more space.
Prices have been drastically reduced (sometimes by up to 40%) so it's a good time to find a bargain and that family holiday may be cheaper than you imagined. Prices are per mobile home and not per person making them very cost effective for families.
---