June 2013 Bargains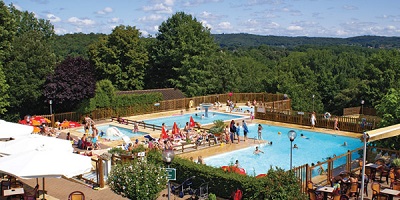 Why not consider escaping to the sun this June? Early summer is a beautiful time of year to take a holiday in Europe, when the days are still warm and yet the parks are not so busy.
June is the perfect time of year to get away if you have young children who have not yet started school. Prices are cheaper and the parcs have a lovely family friendly atmosphere without being too busy. Prices start from just £40 for the whole family per night.

The atmosphere is warm and relaxing and you can spend your days sight seeing or relaxing - the choice is yours. And of course you'll get more for your money too. With prices considerably lower than the peak summer season, going on holiday in June can be excellent value.

If you like to explore then we recommend Camp Lanterna in Croatia. This lively park is ideally suited to families who like to get out and explore the surrounding area. The lovely resort of Porec is close to the parc. And the parc itself has much to offer as well with plenty of activities and entertainment right on the doorstep. This is a toddler friendly campsite and older children will love the water activities and water slides. Accommodation is a choice of mobile homes and tents.

Playa Montroig on the Costa Dorada is also a good choice for exploring. This well kept park is a safe haven for families and the direct beach access makes it ideal for younger children. The fantastic activities include mini golf and pedaloes. Just 8km from the parc is the popular resort of Cambrils with long sandy beaches and gorgeous restaurants. Further afield you could take a trip to the city of Barcelona.

If escaping is more your holiday style then we love Le Paradis holiday parc in Dordogne, France. The surroundings are simply stunning with a lovely riverside setting. The on site restaurant is located in a pretty courtyard and serves delicious meals and snacks. The atmosphere of the park is warm and friendly and the activities are well suited to families. Just some of the highlights include two large swimming pools. weekly discos, sporting events and canoe trips.

Bella Italia in Italy is also a fantastic parc to escape the hustle and bustle of daily life. The views in all directions are magnificent while the lakeside setting is particularly charming. The pool complex is the hub of the campsite and will keep the younger ones amused all day long. For days out, you are within easy reach of Gardaland, an amazing theme park.

If you want a lively holiday this June then we rate La Pointe St Gilles in Brittany. From swimming pools to kids clubs there is something for everyone. For days out head for nearby Bénodet where you can visit cafes, shops and restaurants. And of course the rustic charm of Brittany is easy to explore from here.

Le Château des Marais in the Loire region of France is also recommended for a more lively break. The location itself is very peaceful in the grounds of an old manor house. And yet there are so many activities available your holiday can be as active as you choose. There are two pools, a lazy river and even toboggans at this parc. If you like water sports then the Loire River is not too far away where you can try out some canoeing or even fishing.
June Bargains from £40 per family per night >>
---