2018 Early Booking Offer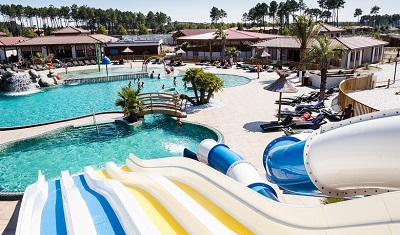 Book your 2018 summer holiday early for a fantastic price! Secure your next family holiday today and have something fabulous to look forward to. You can even spread the cost over the year.

With an amazing range of parks to choose from across France, Spain, Italy and many other gorgeous destinations, the choice is yours!

There has never been a better time to book with these huge savings, and the longer you stay the better the savings you can make!

Eurocamp have some exciting new holiday parks for 2018. If you thought all holiday parks are the same then think again! From large and lively to small and friendly you can choose a holiday park to suit your family's requirements. To make this easier, parcs are divided up into categories so you can see at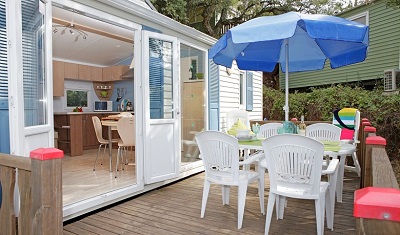 a glance what type of parks are in the areas you like the look of. Lively and active or peaceful and friendly, you choose your own holiday style.

Eurocamp now have a brilliant section where they split the parcs according to age of children so this is really great for pinning down your ideal holiday too. Best holiday parcs for Toddlers, Best for Teenagers and Best for Grown Ups are all included.

We love the Cote d'Azur in France and some of the livliest parks there are Les Prairies de la Mer and La Baume with activities and facilities galore. Esterel is also a fantastic choice in this region of France but is a more medium sized parc with less than 500 pitches and with a range of sports and entertainments.

Lake Garda in Italy remains ever popular for 2018 holiday parks abroad and again you can choose a small, medium or large and lively park to suit you.
Bella Italia is one of the largest and most active parks and would really suit families who like to be in the heart of the action and have entertainment and sports activities on the doorstep. Campsite Eden in Lake Garda is small and friendly with a gorgeous setting and welcoming atmosphere.

If you're looking to visit Spain this year then there are plenty of exciting holiday options, and with the added bonus of many being near airports so easy to reach by plane from the UK. El Delfin Verde in the Costa Brava is one of the most popular parks in the region and has plenty going on in the summer months, especially for older children and teenagers. Cala Gogo is also a fabulous holiday park on the Costa Brava which has sea views and is surrounded by pine forests. The beautiful coved beach close to the park is perfect for young children.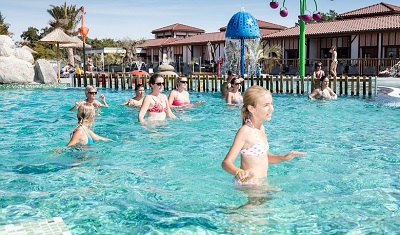 The holiday parcs have some amazing mobile homes so you can be sure of high standards and great design for family living.

The styles of the mobile homes vary from park to park and you can choose homes to sleep 4, 6 and 8 people.

There is so much to do on the holiday parks you might not even feel the need to leave them but if you do, check out the local area. Many of the parks are close to some lovely sightseeing spots from medieval market towns to fishing ports, and plenty more in between. For fun and adventure check out the holiday parks close to theme parks.

At the moment prices for summer holidays are great value and you can make some big savings by booking early. Not to mention take first pick of the best parcs and holiday dates. Browse all of the latest deals and early booking offers for 2017 and choose your perfect holiday!

Early Booking Offers 2018 >>
---