Sportcamp Woferlgut Austria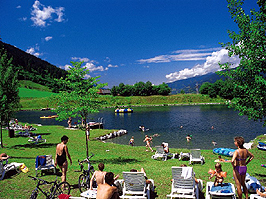 Austria is one of the most beautiful countries in the world and combines stunning mountain backdrops with lush green scenery and sparkling blue lakes. The air is fresh and there are loads of places to visit so where better to take your family for a well deserved holiday?
At Sportcamp Woferlgut, activities such as walking and cycling are popular here as well as just getting out and about and exploring all that Austria has to offer. As well as the woodlands and fields there are some wonderful towns which will transport you back in time. You will notice that the colourful houses have characteristic bright window boxes which adds to the charm of this place.
If this sounds like your kind of place then why not book a holiday at the Sportcamp Woferlgut. It is located in the Austrian region of Zell am See which is a pretty village with scenic views. One of the biggest tourist attractions in this region are the spectacular Krimml Waterfalls just over 30 miles from Sportcamp Woflergut.
This holiday park offers a family holiday experience at fantastic value for money.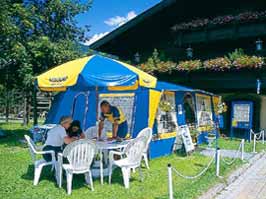 Compared with hotel costs you can save pounds which you can use to spend on days out when you get there. A self catering option is usually more cost effective for families nd this lovely holiday park is no exception. But you don't have to sacrifice on standards as this campsite has top of the range amenities and a great choice of accommodation.
Depending on the size of your party and your budget you can choose to stay in a Villanova mobile home, a villagrand 3 bedroomed home or a Supertent. There is loads to do on the site itself. You will find a swimming pool and a health suite where you can relax and be pampered. There is also a small lake alongside a grassy area which is great for relaxing in the sun in the summer months. The actual town of Zell am See is just 3 miles away although you will find some shops closer than that less than one mile away at Bruck.
Sportcamp Woferlgut is perfect for families and couples alike as a base for exploring this enviable region of Austria. If you want to explore further afield you could head to Salzburg where Mozart was born and where the musical "The Sound of Music" was set. For a family day out the Wild and Freizeitpark Ferleiten is recommended. You can see animals in their natural environment at this wildlife park and there is also an advenuture park for children. The world's largest ice cave close by is well worth a visit too and you can take an hour long guided tour.
---