Sequoia Park is a popular holiday park set in the grounds of a stunning chateau with a range of impressive facilities. A member of the prestigious Castels chain of parks Sequoia has top notch amenities and a tranquil setting close to several long sandy beaches.
There are 4 pools including a large lagoon pool, childrens pool and two waterslides. There is also a lazy river and jacuzzi. Activities include basketball, tennis, karting, volleyball and scuba diving lessons. Children can make friends at the kids club and can enjoy the disco in the evenings. For days out you can visit the Cognac Vineyards and spend long lazy days at lle d'Oleron with it's gorgeous sandy beaches.
There is a large selection of accommodation on this park on including 2 and 3 bedroom mobile homes as well as a 3 bedroom chalet which sleeps 6. Some of our favourite homes include the Vista 3 bedroom with decking and the Villagrand Deluxe.
Customer reviews of this park have been extremely positive with all holiday makers rating their holiday good or very good from 130 reviews collected by Keycamp.

Luxury Mobile Homes - Best Parcs - Family Friendly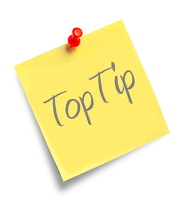 Sequoia Parc Top Tip
"The great Cognac vineyards start forty miles away and you can take guided tours of the distilleries."

Park Info
Parc size - 426 plotsAl Fresco plots - Grass / LargeShade - PartialParking - On pitch


Activities
Open air entertainment area with evening disco
Playback show
Cabaret, music evenings and circus (July/August only)
Leisure activities
Bike Hire
Communal TV Area
Table Tennis
Evening entertainment
Cabaret Shows
Disco

Out & About
Village of Saint-Just-Luzac with toy museum, 1 mile

Marennes has a sandy man-made lagoon and fresh oysters, - 3 Miles

Brouage, - 5 Miles

Brouage is a picturesque seaside town, which comes to life in the summer months with its colourful weekly markets. The town was the first place in Europe to trade in salt and is home to the marshes where the salt was harvested.The fortified walls in the town are prominent and were once part of Brouage's main defence system. They were also used as prisons for aristocrats and corrupt priests during the revolution.
Video Tour of Sequoia Parc

Luxury Mobile Homes - Best Parcs - Family Friendly
Other parks like Sequoia Parc
Related Reading for Sequoia Parc

Discover Royan
The attractive, seaside resort of Royan is one of several popular holiday resorts on the Côte de Beauté. The area was almost completely destroyed during World War II but was rebuilt in the modern style you can see there today. The coast in this area is divided in to small bays and you can choose from relaxing coves or larger lively beaches...