Camping International is the perfect base if you are looking to explore Paris. This small and friendly park is a peaceful and relaxing haven just 20 minutes from the City. Just a short metro ride from the bright lights and buzzing cafe culture of Paris, the location is perfect for those looking to take in the sites.
International has a range of facilities including a shop, bar and takeaway. Basket ball and fishing are also on offer.
Close by you can enjoy horse riding, tennis and watersports and of course Paris itself has much to offer including a visit to the Arc de Triomphe, The Louvre and shopping on the Champs Elysees.
Accommodation on this park provides a real retreat after a busy day on the park or out seeing the sights of Paris. The 2 bedroom Comfort homes come with decking and provide home comforts throughout. The 2 bedroom Superior model is also a good option for families. Larger parties should opt for the 3 bedroom Comfort homes with outdoor decking.

Market Leaders - Reliable & Affordable - Family Friendly

Great for Explore & Adventure

Watersports

Theme parks

Cycle Hire

Sports

Fishing

Horse Riding

Canoeing

Dog Friendly

Basketball

Table Tennis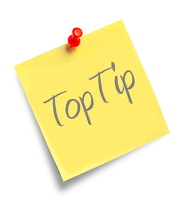 International Top Tip
"With so many airlines flying into Paris from all over the UK fly drive is a hassle free option to get to this park."

Park Info
Parc sizeMedium - 336 Pitches:
Opening Dates: 01/04/2017 - 29/10/2017
Nearest Airport: Paris Charles de Gaulle (CDG) - 37km
Recommended Port: Calais - 282km
Direct Access to River: la Seine - Direct Access
Nearest Town: Maisons-Laffitte - 1km


Activities
• Table Tennis
• Football
• Basketball
• Boules
• Fishing
• Playground

Out & About
• Just 40 minutes by train from Disneyland Paris
• 10 minutes on foot to the town of Maisons-Laffitte
• A little oasis in the city, located next to the banks of the Seine

Attractions close to International
Disneyland Paris
Imagine a land where the wonderful world of Disney comes alive. Imagine a Disneyland® Park, where make believe is real. And Walt Disney Studio® Park, where the magic of Disney meets the magic of cinema. With two Disney Parks situated next to each other offering more than 50 fantastic attractions, shows and parades, a superb range of restaurants to suit every taste, spectacular entertainment and shopping. The magic is closer than you think at Disneyland Paris!
Chateau Thoiry Wildlife park
Europes first Wildlife Park with 1000 exotic animals including Comodo dragons and White Crocodiles. New reptile house plus bear park and glass tunnel to walk beneath the large cats. The castle itself can be visited with its fine furniture and tapestrie. Over 300 acres of gardens with beautiful rare plants.
France Miniature
This is the Largest miniature park in Europe with a huge array of miniatures of famous monuments and landmarks. Each model takes over 2 months to build and paint and are 1/30 the original size. 140 representations of the finest monuments.
Open over Easter weekend
La Musee Vivant du Cheval
Founded in 1982, this museum has become an internationally acknowledged museum of horses. 4000 square meters of floor space and 800 metres of track. It attracts over 150,000 visitors annually. Horses of various breeds are present, with riding demonstrations given 3 times a day
Monet's Garden Giverny
A visit to Monet's garden is a must if you are in this area. Monet spent many hours in his garden and his paintings reflect this. Over 100,000 plants and flowers are replaced each year and it's said that you need to make a visit every season. Wandering through the sparkling gardens is a real pleasure.
Versailles - Palace and Gardens
The Palace and Gardens of Versailles are a must for anyone visiting Paris. It was left abandoned after the executions of Louis XVI and Marie Antoinette. After WWI it was restored and is now an inspiring sight. It is difficult to take in all the attractions in one visit. One can visit the Hall of Mirrors where the Treaty of Versailles was signed and also wander through the spectacular gardens.
La Mer de Sable
La Mer de Sable is an exquisite blend of games, rides, attractions and shows. A family theme park with Wild West shows, roller coasters, fairground rides and a waterpark. A great selection of restaurants and shops
Sea Life Paris
Only 5 minutes from Disneyland, this aquarium takes visitors on a journey through the waters of the world. Breath taking displays of astonishing shapes and sizes house both freshwater and seawater creatures. The stunning centre piece is the 360 degree enclosed walk through tunnel.
Parc Asterix
Parc Asterix delivers a uniquely Gallic twist to the theme park. there are druid stones, medieval villages, and of course the characters Asterix, Obelix and more. There are rides to suit all ages from gentle fairground rides to Europe's second biggest rollercoaster. There are plenty of shows including dolphin shows. Numerous restaurants and cafeterias for all tastes.
Video Tour of International

Market Leaders - Reliable & Affordable - Family Friendly
Other parks like International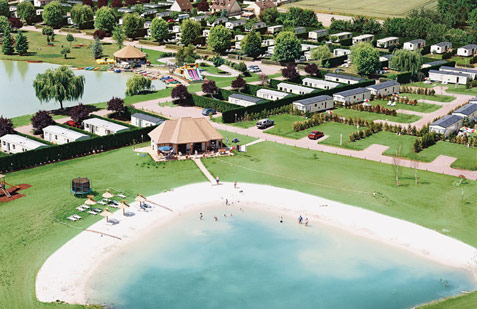 This attractive campsite is ideal for families with 4 swimming pools and a 3 lane waterslide not to mention the relaxing wellness centre where adults can spend some quality time.

---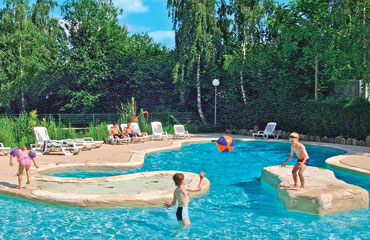 Camping les Etangs Fleuris is the ideal choice for families looking for a relaxing holiday and wish to be within easy driving distance of the fantastic Disneyland Paris theme park.

---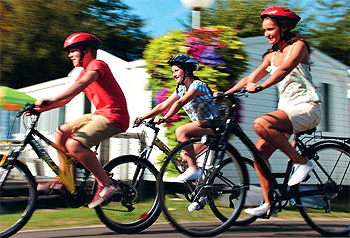 This is a great location – just 20 minutes by train from Paris and 40 minutes from Disneyland Paris.

---
Related Reading for International

Discover Paris
Paris is one of most vibrant cities in the world. Notre Dame and the Eiffel Tower automatically spring to mind when we think of this amazing city, and they are just the tip of the iceberg. Paris has several districts each with a different style and feel. The Latin Quarter for example is buzzing with street cafes, restaurants and bars and is the place to go for lively nightlife...