Le Domaine de l'Epervière
This stunning campsite in Burgundy provides the ideal base for a relaxing holiday. The park itself has a small and intimate feel while the surrounding area is just waiting to be explored. The on site facilities include a lovely restaurant in the chateau itself making for a romantic and unique environment.
The park has some good sized pitches and there is plenty of safe green space for children to run around and play. We love the lake on this site which provides a pretty setting as well as the opportunity for water sports such as canoeing.
Local attractions provide some memorable days out including the amazing Touro Parc en Beaujolais which is a wildlife and leisure park. There are some small railways to help you get around the park as well as a waterpark, open in high season only.

Market Leaders - Reliable & Affordable - Family Friendly

Great for Authentic Europe

Indoor Pool

Watersports

Football

Cycle Hire

Sports

Fishing

Near Lake

Horse Riding

Canoeing

Dog Friendly

Table Tennis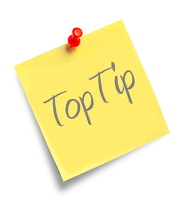 Le Domaine de l'Epervière Top Tip
"Street theatre can be enjoyed in the area with everything from classical concerts to street parties held between 1st June and 1st October."

Park Info
Parc sizeSmall - 160 Pitches:
Opening Dates: 08/04/2017 - 30/09/2017
Nearest Airport: Dijon (DIJ) - 83km
Recommended Port: Calais - 653km
Direct Access to Lake: Direct Access
Nearest Town: Sennecey le Grand - 5km


Activities
• Table Tennis
• Football
• Boules
• Fishing
• Playground
• Cycling

Out & About
• Set in the grounds of a partially-restored 16th century château
• Close to Burgundy vineyards, great for wine lovers
• Let tots splash around in the new splash pool on parc

Attractions close to Le Domaine de l'Epervière
Touro Parc en Beaujolais
Touro Parc is a wildlife park and leisure park combined with a number of small railways to help get around the park. There is a waterpark which opens in high season only. The wildlife park has over 800 animals from around the world. There are good restaurants and eating facilities.
Parc Touristique des Combes
70 hectares of natural space in the heart of Burgundy. This leisure parc offers a number of interesting activities and events for the whole family. Attractions include a 400 metre summer sledge with speeds up to 40 km/h. A train journey lasting an hour and a half takes you through the magnificent countryside with views over the mountains of Beaujolais and Morvan.
Grottes de Blanot
The caves, discovered in 1739, are 80 metres deep. They have been made available to the public and fossils from animals can be seen. The visit will last about an hour.
Musee Departemental de Prehistoire de Solutre
The Musee de Prehistoire stands at the foot of a 500 metre rock face which was a prehistoric hunting ground. Over 10,000 bones from horses, mammoth, bison and reindeer have been found. The bones date back to 20,000 BC.
Video Tour of Le Domaine de l'Epervière

Market Leaders - Reliable & Affordable - Family Friendly
Other parks like Le Domaine de l'Epervière
Related Reading for Le Domaine de l'Epervière

Holiday Parks In France
France is one of the most popular destinations for holiday park breaks and it's easy to see why families and couples alike return year after year. The gorgeous weather, golden sandy beaches and historic sites and castles all combine to make an enjoyable and memorable holiday. The 4 Star holiday parks are scattered throughout France from beautiful Brittany to the stunning Cote d'Azur...