Val de Cantobre is a small and friendly holiday park in Ardeche with a 4 star rating and 4 swimming pools to enjoy. With a magnificent location amidst the Dourbie Valley this park has much to offer both families and couples.
The amenities are top of the range including a fun waterpark with lazy river and three slides. For those who like to take it easy there is plenty of green space to explore and sun terraces to relax on. A walking and wildlife guide is on hand during selected dates for guided walks.
Dining options are varied including a restaurant serving a 3 course menu, open during mid May until early September. You can also enjoy the pizzeria and bar as well as takeaway meals.
The local area is well worth exploring. You will be within easy reach of some fun days out including Aquatropic, a tropical waterpark with wave machine and a crazy river. There is also a steam train within reach of the park which takes you on a 13km trip to the gardens valley.

Market Leaders - Reliable & Affordable - Family Friendly

Great for Explore & Adventure

Great for Authentic Europe

Eurocamp Active

Waterslides

Football

Cycle Hire

Sports

Fishing

Horse Riding

Dog Friendly

Basketball

Table Tennis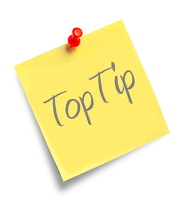 Val de Cantobre Top Tip
"Street theatre takes over in Chalon-sur-Salone from 21st to 24th July with displays of music, dancing and street parties."

Park Info
Parc sizeSmall - 215 Pitches:
Opening Dates: 29/04/2017 - 16/09/2017
Nearest Airport: Beziers (BZR) - 110km
Recommended Port: Caen - 865km
Direct Access to River: Dourbie - Direct Access
Nearest Town: Nant - 5km


Activities
• Table Tennis
• Football
• Basketball
• Volleyball
• Boules
• Crazy Golf
• Playground
• Cycling

Out & About
• Find this parc in a valley next to a National Park
• Mooch around the traditional market in Nant
• If you have a head for heights, this region is perfect for climbing

Attractions close to Val de Cantobre
Aquatropic
Tropical waterpark with wave machine, slides and crazy river.
Children have to be accompanied by adults.
Atlantide Park
A huge tropical aquarium with 52 aquariums and a tropical river. Includes fish from around the globe including piranhas, sharks, and electric eels. Shark feeding exhibitions (Tuesdays, Thursdays and Sundays). There is a shop and restaurant.
La Bambouseraie
Fascinating exotic place, in beautifully calm natural surroundings. The visitor is encouraged to Re-discover the wonder of this unusual garden. The visit will take 1hre + 30mins and there is an option of a guided tour which takes 30mins that depart every 15mins. Schedules are displayed at the entry desk.
Steam Train
A blow of the whistle, a jet of steam and the Lokomotive starts up for a trip of 13km, between viaducts and tunnels to discover the "gardens" valley and its fabulous panoramas.
Musee de Millau
Exceptional regional collections of Galo -Roman pottery as well as items of geological interest are on display in this museum. The traditional industry of skin curing and glove making, famous in the area, is also represented. A further attraction is 200 ancient dolls
Observatory
From the summit of Mont Aigoul about a quarter of France can be seen, from Pic du midi (Pyrenees) to Mont Blanc (Alps). The museum of meteorology is free of charge, It shows a great number of photos, ultra modern advanced material with computers and also the day to day running of the weather station
Caves
The French word 'Aven' means big cavern or cathedral and the name fits this cave extremely well! The central cavern is 75 metres high which is higher than Notre Dame cathedral in Paris. In this cavern there are more than 400 of the typical plate-stack shaped 'Palmtrunc Stalagmites'. The biggest one being 30 metres high
Video Tour of Val de Cantobre

Market Leaders - Reliable & Affordable - Family Friendly
Other parks like Val de Cantobre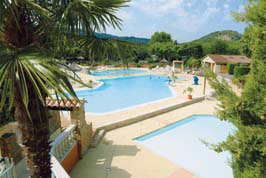 With a a superb natural location on the banks of the River Ardeche this park is ideal for nature lovers and also for families with children of all ages as the facilities are extensive and very good quality.

---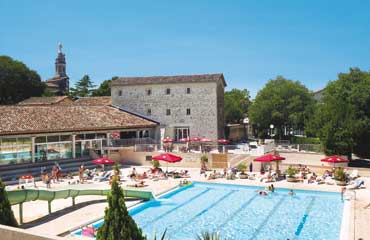 Camping Chateau de Boisson would suit families looking for a great quality holiday parc in the Ardeche region of France with swimming pools and excellent entertainment.

---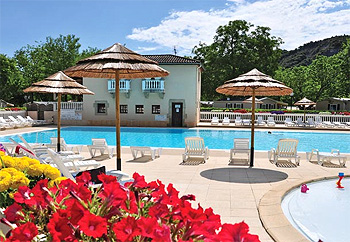 Canoeing on the beautiful Ardèche River, strolling along your own private beach or exploring the stunning grounds of the Château de Sampzon - La Bastide en Ardèche is a wonderful location with so much to see and do.

---
Related Reading for Val de Cantobre

Discover Ardeche
The Ardeche area of France is popular with those who enjoy ourdoor activities and is very well known for the fast-flowing river which runs through the area. The river, over time has carved narrow gorges into the valley creating one of Frances most stunning canyons. Those who are looking for thrills and excitement may choose to explore the area by canoe or take in the scenery while white water rafting! While those who prefer a gentler pace can enjoy walking and cycling...