L'Ardechois is a small and friendly campsite in the Ardeche region of France. This park is real hit with families who return year after year for the amazing location and top class amenities. One of the unique features of this campsite is the direct access to the river.
The surrounding area has much to offer including festivals at certain times of the year. From June to October there are many events going on including street parties, classical concerts and art exhibitions.
Accommodation at this park is of a high standard and includes the two bedroom Superior mobile home with with decking. We also recommend the safari tents they have on offer at this park new from 2009.
For dining options you will find a restaurant serving a 3 course menu and take-away meals. There is also a bar open from April through to the end of September.

Market Leaders - Reliable & Affordable - Family Friendly

Great for Explore & Adventure

Great for Authentic Europe

Watersports

Football

Cycle Hire

Sports

Fishing

Horse Riding

Canoeing

Dog Friendly

Basketball

Table Tennis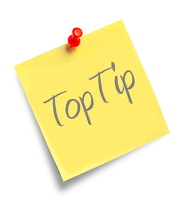 L'ardechois Top Tip
"If you are taking a holiday between 21st to 24th July don't miss out on the chance to see some amazing street theatre in Chalon-sur-Salone."

Park Info
Parc sizeSmall - 244 Pitches:
Opening Dates: 22/04/2017 - 23/09/2017
Nearest Airport: Nimes (FNI) - 113km
Recommended Port: Caen - 839km
Direct Access to River: The Ardeche - Direct Access
Nearest Town: Vallon Pont d'Arc - 1km


Activities
• Tennis
• Table Tennis
• Football
• Basketball
• Volleyball
• Gym
• Boules
• Fishing
• Playground
• Cycling
• Climbing wall
• Canoeing

Out & About
• Find this parc on the banks of the Ardèche river
• Kayaking and canoeing available on-parc
• Hire bikes and cycle along a river path

Attractions close to L'ardechois
La Ferme aux Crocodiles
The Crocodile farm houses 500 crocodiles in all shapes and forms, in a gigantic tropical greenhouse of 6500m2. Designed especially for them and for your pleasure. Explore the strange life of crocodiles through the medium of explanatory signs designed by scientists or enjoy a guided tour.
Aquatropic
Tropical waterpark with wave machine, slides and crazy river.
Children have to be accompanied by adults.
L'Aven - Grotte de Marzal
Cave system which can be explored via an inspiring sound and light show. It also includes the museum of the underground world. There is also the first prehistoric zoo in France. 800 metres of shady paths with life size reproductions of prehistoric animals.
Atlantide Park
A huge tropical aquarium with 52 aquariums and a tropical river. Includes fish from around the globe including piranhas, sharks, and electric eels. Shark feeding exhibitions (Tuesdays, Thursdays and Sundays). There is a shop and restaurant.
Grottes de St.Marcel
Discovered in 1838 of geological, archeological & general tourist interest. 40 kms of Galleries. A one hour tour includes a sound and light show & a reproduction of a prehistoric painting. Outside there is a walk of interest to Botanists which passes near a Dolmen and a Menhin. Approximatley 20kms from Vallon.
Parc Ornithologique des Isles
A shaded area of more than 2 hectares in which to admire birds either in total freedom or caged. There is a wide variety of species including macows, parakeets, ostriches, pheasants etc
Chateau des Adhemar
The Chateau de Adhemar is one of the most important examples of Medieval architecture of the valley of the Rhone. It was built by the family of Adhemar de Monteil at the top of a hill dominating the city which bears its name. (Montelimar means 'the small mount of Adhemar'.) There are tours in English, German and Dutch
Chateau de Suze-la-Rousse
A chateau that originally belonged to the Princes of Orange. It was built as a fortress in the 12th Century and was altered in the 15th Century. At its heart there is an Italianate courtyard over arcades. The chateau is associated with a line of influential nobility of the Beaume-Suze family
La Bambouseraie
Fascinating exotic place, in beautifully calm natural surroundings. The visitor is encouraged to re-discover the wonder of this unusual garden. The visit will take 1hour and 30mins and there is an option of a 30mins guided tour which takes which departs every 15mins. Schedules are displayed at the entry desk.
Steam Train
A blow of the whistle, a jet of steam and the Lokomotive starts up for a trip of 13km, between viaducts and tunnels to discover the "gardens" valley and its fabulous panoramas.
Video Tour of L'ardechois

Market Leaders - Reliable & Affordable - Family Friendly
Other parks like L'ardechois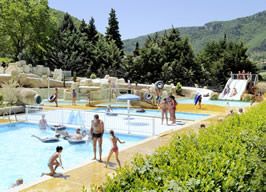 Val de Cantobre is a 4 star holiday park and we love the waterpark with lazy river and waterslides.

---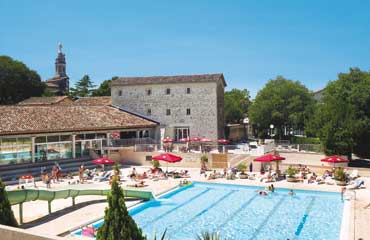 Camping Chateau de Boisson would suit families looking for a great quality holiday parc in the Ardeche region of France with swimming pools and excellent entertainment.

---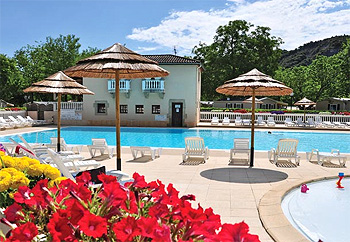 Canoeing on the beautiful Ardèche River, strolling along your own private beach or exploring the stunning grounds of the Château de Sampzon - La Bastide en Ardèche is a wonderful location with so much to see and do.

---
Related Reading for L'ardechois

Discover Ardeche
The Ardeche area of France is popular with those who enjoy ourdoor activities and is very well known for the fast-flowing river which runs through the area. The river, over time has carved narrow gorges into the valley creating one of Frances most stunning canyons. Those who are looking for thrills and excitement may choose to explore the area by canoe or take in the scenery while white water rafting! While those who prefer a gentler pace can enjoy walking and cycling...