Zocco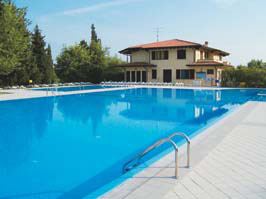 Zocco features a delightful lakeside setting and offers excellent facilities that include a pool complex and hydro massage spa. The clear waters of Garda are ideal for swimming in and easily reached, with direct access to the pretty, pebbled beach and tree-lined shore.
However, with a superb pool complex that includes a hydro massage spa on parc, you really will be spoilt for choice when you choose to swim. Zocco also offers plenty of open grassy space for children to play and some pleasantly shaded pitches, although separate parking may be necessary in high season. This relaxing parc, with its very Italian atmosphere, enjoys views of the delightful town of Sirmione across the lake, as well as numerous nearby towns from which to enjoy the sublime scenery. For older children, the nearby open-air disco, a short walk away, is very popular, but some noise can be heard at night.
Zocco holiday park has something for everyone and will really appeal to families who are looking for a fun and lively base in this area of Italy. The local attractions include Gardaland which is one of the most popular theme parks in Europe. Canevaworld is also well worth a visit, being the largest waterpark in Italy. Accommodation on site is well cared for and provides an ideal base. The tent accommodation is great value for money and the mobile home provide spacious and comfortable accommodation.

Market Leaders - Reliable & Affordable - Family Friendly

Our Top Tip
"With airports at Milan and Verona within easy reach of this park fly drive is a popular option."